Lemongrass sauce Tamaki
Lemongrass sauce Tamaki
It is originally a Thai sauce that is currently gaining crazy popularity because of its unique taste which is acquired due to a rich harmony of ginger, coriander, chili, garlic, lemon juice, and, of course, lemongrass.
Lemongrass is a very trendy product. It is a tropical plant that is widely used in cosmetics and beauty industry.
Sweet and sour, with a gentle touch of spiciness and a pleasant aftertaste, it goes well with Thai-style chicken, meat, or tataki fish, deep-fried dishes (including french fries) and can be used as a dipping sauce for spring rolls and dim sum dishes.
It is perfect for decorating rolls and dressing salads and can also become an ingredient of original sauces containing chopped vegetables.
Taste

A gentle taste of soy sauce with lemongrass flavor, sweet and sour, with a pleasant hint of spiciness, with notes vegetables, spices, and herbs and natural lemongrass flavor

Color

An amber-colored sauce bespeckled with Asian spices

How can you use it

It goes well with all kinds of dishes: Salads, appetizers, fish, meat, and poultry. This sauce will enhance and shake up the taste of almost any dish. It is also great when used as an ingredient of Japanese dishes. It goes well with lightly seared fish

Consistency

Moderately thick

Appearance

This is a glossy sauce. The color may vary from pale yellowish brown to bright yellowish brown

Traditionalism in the recipe, production

Made following a classic recipe

Composition

Water, sugar, glucose-fructose syrup, refined deodorized sunflower oil, soy sauce (water, soy, wheat, salt), salt, concentrated lemon juice, thickeners E1422 and xanthan gum,

alcohol vinegar, dried ground garlic, chili pepper paste, flavor enhancers E621, E627 and E631, a mixture spices, natural paprika extract dye, preservative potassium sorbate, flavorings

There may be traces of peanuts, sesame seeds, mustard, shellfish, fish, eggs and their processed products

Cost efficiency

Pretty thick and cost-efficient

Production aspects

Made following a classic recipe. Produced using slow heating technology to deliver the taste and preserve useful substances

Package

A convenient plastic dispensing bottle prevents the sauce from overflowing. Versatile, perfect for both small restaurants, cafes, and for home cooking

Country of origin

Russia

Shelf life

12 months

Number of units per package

6 pcs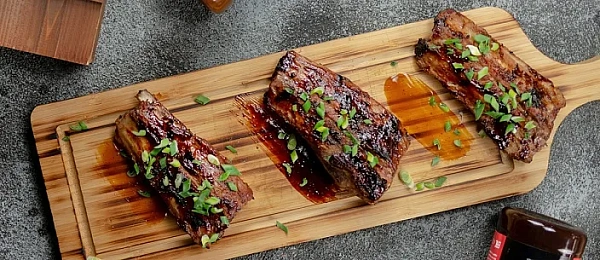 Список рецептов, где использовался этот товар:
Where can buy
Рецепты
5
reasons to buy
Lemongrass sauce Tamaki
5 reasons to buy



01
When added to a hot dish
When added to a hot dish, it creates an Asian unique taste. I want to order dishes again and again
02
Bright, Fashionable, Thai
Any ordinary deep-fried dish or snack will make it bright, fashionable, Thai
03
Convenient to use
A convenient bottle with an easy-to-use dispenser
04
Light sauce
It will complement any dish by adding spicy notes of lemongrass
05
Rich composition
Author's recipe is cheaper than other analogues
Stay up to date!
Subscribe to our newsletter and be always aware of our current promotions and special offers
Buy online
Buy in retail
Moscow
Сеть супермаркетов "Перекресток"

Сеть супермаркетов "Азбука вкуса"

Сеть супермаркетов "АШАН"

Сеть супермаркетов "Твой дом"

Катран-Митино

Сеть супермаркетов "Сахалинский икорный дом"
Krasnodar
Сеть супермаркетов "Табрис"

Сеть магазинов "Морские деликатесы"
St. Petersburg
Сеть супермаркетов "Пловдив"

Сеть магазинов "24/7"
Sochi/Adler
Сеть супермаркетов "Золотая Нива"

Сеть магазинов "Гастроман"
Rostov-na-donu
Сеть супермаркетов "Алекс"

Сеть магазинов "Море рыбы"
Saratov
Сеть магазинов "Осьминог"
Tolyatti
Сеть супермаркетов "Миндаль"
Primorskiy kray
Сеть супермаркетов "5 вкусов"
Habarovsk
Сеть супермаркетов "Шамса"

Сеть супермаркетов "Самбери"
Magadan
Гипермаркет "Золотой крокодил"

Сеть супермаркетов "ВПРОК"
Ekaterinburg
Гипермаркет "Сима-ленд"

Сеть супермаркетов "Елисей"

Супермаркет "Яблоко"
Arhangelsk
Сеть супермаркетов "Петровский" 1
Samara
Сеть супермаркетов "Миндаль"

Доставка продуктов "Гурмарио"
Pyatigorsk
Сеть супермаркетов "Жемчужина"

Сеть супермаркетов "Гастрономчик"
Krasnoyarsk
Сеть супермаркетов "Мясничий"
Mahachkala
Сеть супермаркетов "Зеленое яблоко"

Сеть супермаркетов "Европейский"

Сеть супермаркетов "Оптпрайс"

Сеть супермаркетов "Халва"

Сеть супермаркетов "Рыбный маркет"
Irkutsk
Сеть супермаркетов "Слата"

Сеть супермаркетов "Деликатес"

Сеть супермаркетов "Удача"
Murmansk
Сеть супермаркетов "Твой"
Novodvinsk
Сеть супермаркетов "Рыбка"
Elista
Сеть супермаркетов "Кит"

Сеть супермаркетов "Мозайка"

Сеть супермаркетов "Белый лотос"

Гипермаркет "Гранд"
Vladivostok
Сеть супермаркетов "квартет вкусов"

Сеть супермаркетов "Михайловский"

Сеть супермаркетов "Самбери"

Сеть супермаркетов "Шамса"

Сеть супермаркетов "Мега 24"
Habarovsk
Сеть супермаркетов "Шамса"

Сеть супермаркетов "Самбери"
Magadan
Гипермаркет "Золотой крокодил"

Сеть супермаркетов "ВПРОК"
Ekaterinburg
Гипермаркет "Сима-ленд"

Сеть супермаркетов "Елисей"

Супермаркет "Яблоко"
Novosibirsk
nfish.ru

г. Новосибирск, ул. Тимирязева, д. 97
Start working with Tamaki now!
Fill out the form and within 30 seconds we will send you a product catalog and price list.