Andrey Belyanin: "The staff who not only works with their hands, but also reasons, thinks, learns, is a very valuable staff"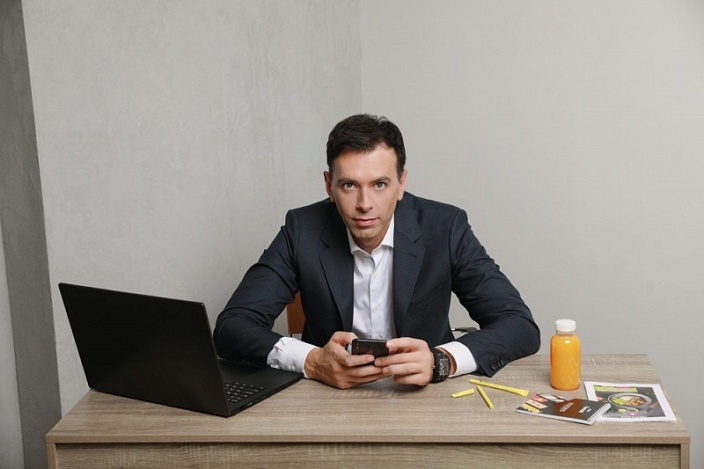 Tamaki Sushi Academy's Recipe for Success: innovation, accessibility, quality
Some are forced by crises to give up, others see new opportunities in them. The Tamaki company is just one of those who are looking for a way out, not for reasons. In the summer of 2020, she launched a new educational project for chefs.
During the year, 15 thousand people became its participants! Andrey Belyanin, co-founder, CEO of the Tamaki Group of Companies, tells about how training at the Tamaki Sushi Academy is organized, what advantages it gives to restaurateurs and participants.
Pull yourself together
- When and how was the idea of creating the Tamaki Sushi Academy project born?
- We in the company always say that there is nothing stronger than compelling circumstances. In our case, it was a pandemic that helped launch the Tamaki Sushi Academy. Until the spring of 2020, we regularly organized open tastings of our new products, conducted field master classes for chefs. But when a hard lockdown was announced in Russia, we had to suspend this line of work.
It was a difficult period for all the participants of our segment. Many were at a loss, wondering how to save the business. I would be lying if I said that we were absolutely calm. No, of course not. But we are optimists, we always believe in the best. I am convinced that every crisis brings not only challenges, but also new opportunities - you just need to see them.
This was the case in 2014, when the dollar exchange rate soared and we realized that we could no longer import Japanese and Pan-Asian food products - we used to specialize in this. But it was this situation that pushed us to the idea of creating our own production. To date, Tamaki is among the TOP 3 Russian manufacturers of Japanese and Pan-Asian cuisine products for the HoReCa segments, restaurant and retail chains.
So this time we also pulled ourselves together and decided that we would fight. As a result, we made several new projects: we went to marketplaces, created the "Tamaki Sushi Academy". This is a series of free training webinars for chefs on cooking Japanese and Pan-Asian cuisine. At the end of the course, participants who have completed all master classes receive personalized certificates from our company.
- How did you understand that the project would be in demand?
- We Googled and found out that the query "how to become a cook quickly" is one of the most popular on the Internet. Yandex issues about 16 million responses to it. Then we realized that the project would "shoot". For beginners, our master classes are an opportunity to quickly enter the profession, for already working chefs - a chance to improve their level and earn decent money in a good institution.
For owners and managers of restaurants, this is also a very profitable story. Each of them is interested in his business developing, bringing a steady profit. Now, when catering works in conditions of instability, this is especially important. Restaurants are forced to switch from one service format to another, expand the menu in order to attract as many guests as possible. In our opinion, a lot depends on the staff here. Employees who not only work with their hands, but also reason, think, and study are very valuable personnel.
Training in our market costs from 7 thousand rubles. It involves the preparation of just one dish, and under the guidance of not the most top chef. Our training course consists of 7 webinars, at each we show how to cook 5 dishes in accordance with global trends. Where else can you train your chefs for free, get technological maps of the most fashionable dishes that will attract new paying customers to restaurants? No one has made such offers on our market yet.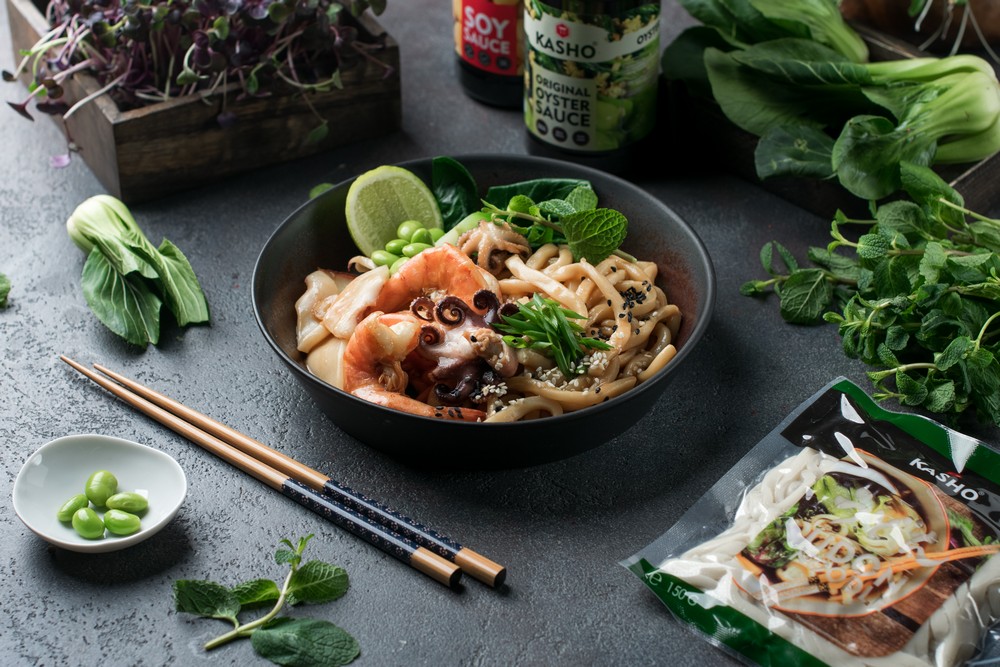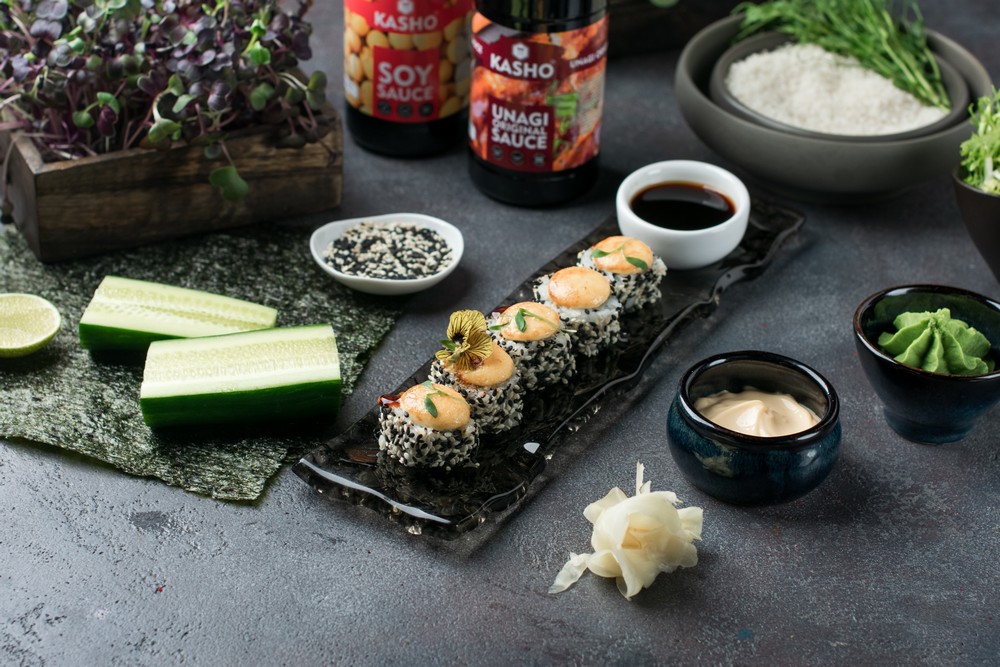 The first pancake is not a lump
- How long did the preparatory stage take?
- About six months. The first webinar took place on August 13, and they began discussing the project, throwing ideas, thinking over the structure of master classes in March-April. We knew that we didn't want to do everything we wanted to do better, so we had to prepare properly. We started by developing categories for webinars. We asked our employees to come up with 5-6 variants of names for each one. According to the same principle, the name for the entire project was chosen. We had a general chat, ideas were thrown there, and then the most successful options were selected by a general vote.
At the same time, new people were hired for the project. Since there was a pandemic, the team was assembled via Skype. By the way, we did it successfully. Since the project was completely new, in the process of its preparation we had to learn new skills: we learned targeting, writing scripts, conducting webinars, monitoring live broadcasts. We took all the best that is in the infobusiness. For example, we have implemented autowebinars, a library of master classes, and automated communication with our audience using chatbots.
- Do you remember how your first master class went? How many people have watched it?
- Of course, it was exciting. In order for everything to go smoothly, without overlaps, we previously conducted several rehearsals. We were tired, of course, but we were absolutely sure of everything.
908 chefs have registered for the webinar. 371 people watched the master class live, that is, the reach to the webinar was 43%. This is a high indicator, we are proud of it. Feedback after the master class was very good: more than 90 brand chefs and restaurateurs wanted to cooperate with our company.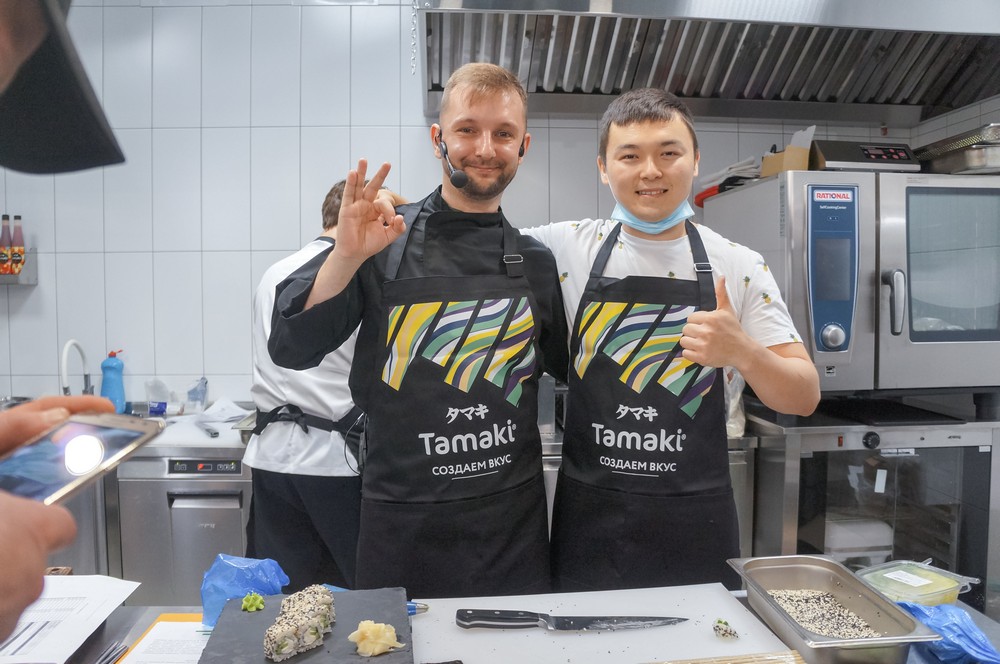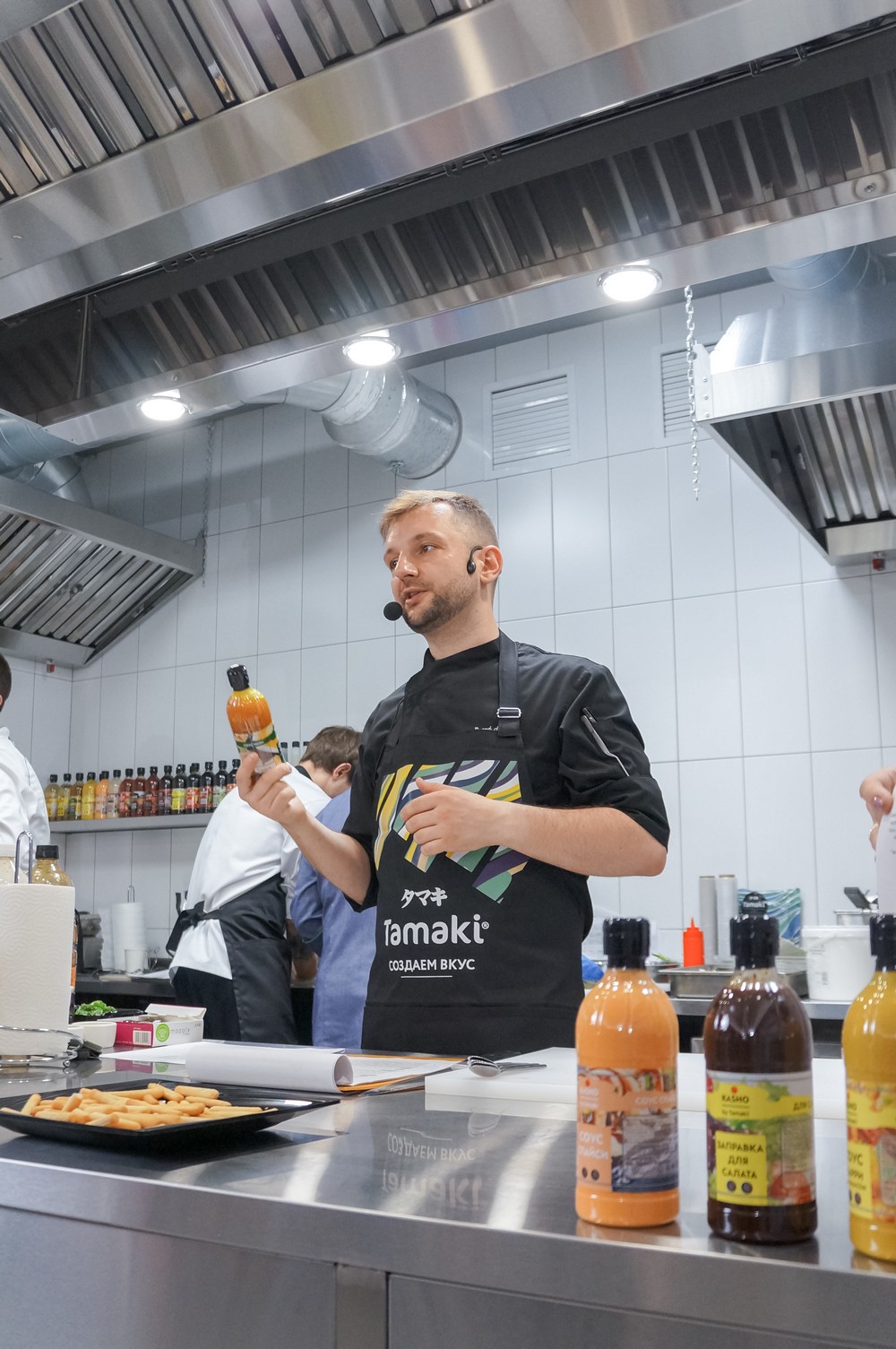 Ice cream with wasabi, rice with cuttlefish ink
- How are your webinars built?
- Master classes lasting 60 minutes are held every two months in the webinar room. The webinar lasts one hour, it is conducted by a famous chef. Each master class has a specific topic, it consists of several headings. The first one is called "Saving with taste". In it, we tell and show how you can cook trending dishes cheaply. According to the responses of our participants, this category is the most popular.
In the category "Boring classics" we offer to look at the famous classic dish from different angles. At the very first webinar, using the example of the California roll, we explained how to supplement it, diversify it so that the dish becomes even tastier, how to reduce the cost of its production.
The Sushi Trend section is dedicated to the most fashionable, popular dishes, as well as original ways of serving them. It is known that traditional Japanese cuisine is not only delicious, but also beautiful. In Japan , there is even an expression: "I looked, and it's already delicious for me." This is the highest praise for the dish.
In the category "Sushi PIR" we tell and show how to prepare an unusual dish for a banquet or celebration when you want to surprise your guests with something. The heading "Picky chef" is about how to choose high-quality products for cooking Japanese and Pan-Asian cuisine, how to store it correctly.
In the section "FISHKI &SUSHKI" we tell you how to give a dish an unusual taste or appearance. For example, at one of the master classes we showed how to color rice with cuttlefish ink, turmeric and beetroot - we radically changed the color of rice and prepared rainbow rolls.
At the end of each heading, we give the cost of the dish in rubles by ingredients. It's always interesting, because the cook can immediately figure out what kind of markup to make in order to earn. In addition, after the webinar, all its participants receive recipe books and technological maps with a detailed description of the dishes that we prepared and their photos.
Now we are preparing for the sixth master class, during which the premiere of another column will take place. We will tell and show you how to make high-quality photos of dishes for websites and social networks that will help attract new customers.
We choose the topics for webinars independently or with the help of our experts. But there are master classes and at the request of our participants. For example, at one webinar we showed how to make hats for rolls. Another time our chefs asked us to cook pan-Asian soup, fried rolls, and were interested in desserts. Once we cooked ice cream with wasabi - it's just a bomb! It looks very impressive. There is no such dish anywhere yet.
Keep the brand
- Who are your participants? Where are they from?
- The geography is very wide. In a literal sense - from Vladivostok to Kaliningrad. There are even participants from foreign countries. They are mostly men, the average age is 25-30 years. During the year, 15,231 participants registered and trained at the Academy. Every month our base grows by 800 people. People come to us for various reasons. Some – to increase the number of guests; others - to increase the average check, turnover, marginality of dishes. And, of course, everyone wants to be aware of global trends.
For the sake of interest, even very famous chefs come to our master classes. There were also teachers of culinary colleges. They collectively connected future chefs, since everyone lacks up-to-date and correct data. Competitors who would like to launch similar projects also come to us. In principle, we are not sorry, we are open to everyone. But so far I have not seen projects like ours. In principle, it is not difficult to discover something new – it is difficult to maintain decent quality all the time. I think we are succeeding.
Our marketer told a story from a trip to the Crimea. She went into some small bar with sushi and rolls, there she got into conversation with the cook. When he found out that she was from Tamaki, he perked up: "Oh! And I'm buying your sauces! And I "go" to your webinars all the time! Well done - keep it up!" The most frequent question that our participants ask us after each webinar is: "Will there be more master classes? And when is the next one?"
It inspires us a lot.
- By the way, when is the next master class?
- The sixth webinar will take place on September 13, the final season, the seventh - we will release, most likely, on New Year's Eve.
- Do your students introduce new dishes to the menus of the restaurants where they work after the webinars?
- We have not collected such statistics yet. In addition, the decision to introduce a new dish on the menu is made collectively in restaurants. But sometimes our students write that after the master class they cooked a dish that we showed, and the guests liked it very much.
- Who are your leading experts? Where do you find them?
- Basically, these are famous chefs of Moscow restaurants. But we, in principle, are ready to cooperate with any good specialist - even not very eminent, if he has something to say and show. It is desirable, of course, that the expert was not only a professional in the kitchen, but also a little showman: he spoke well, did not shade in front of the camera.
Participation in our project gives experts certain bonuses. First, they receive a monetary reward from us for this. Secondly, since we have a large audience, they have the opportunity to declare themselves, pump their personal brand. We are interested in such communication. We want the chefs to communicate both with us and with each other.
- That is, in fact, you are creating not just an Academy, but a professional community?
- We are now closely studying this topic. There are complex processes behind it. But we are moving towards this.
- Is the Academy justifying itself from a financial point of view?
"This is a very profitable story for us. The main indicator of the project's effectiveness is the number of commercial requests that we receive after each master class: from 60 to 110. These are completely new restaurants that have not previously cooperated with us and who wanted to receive our products, the current catalog and price list for development.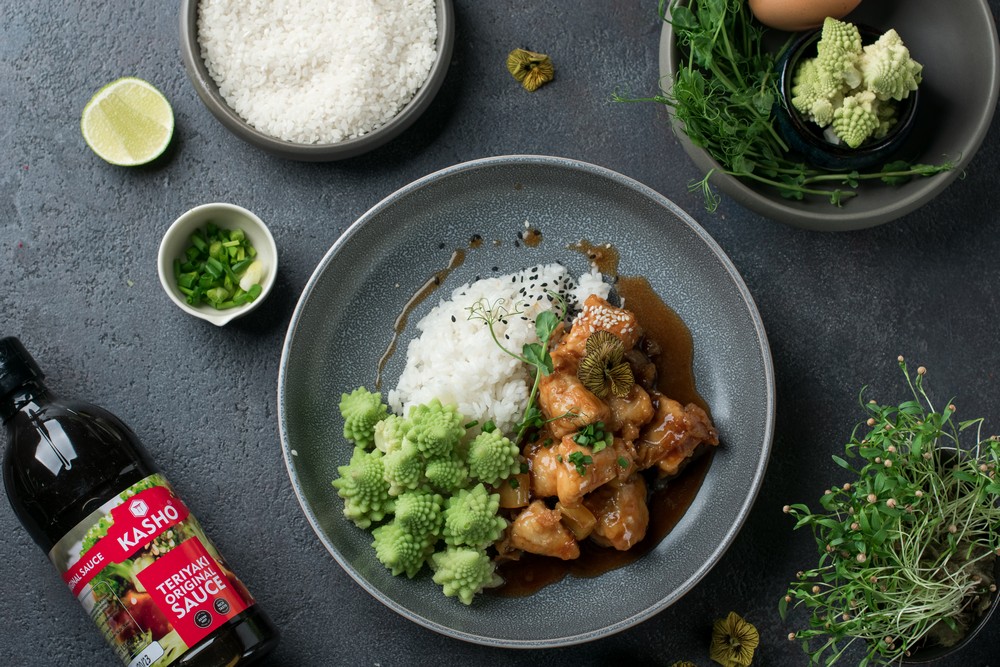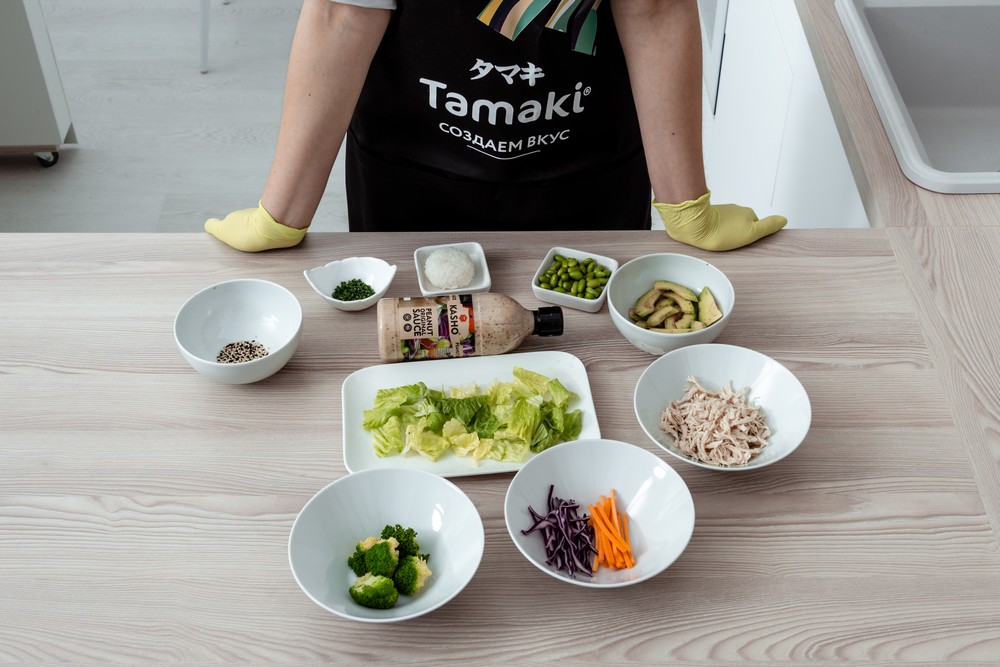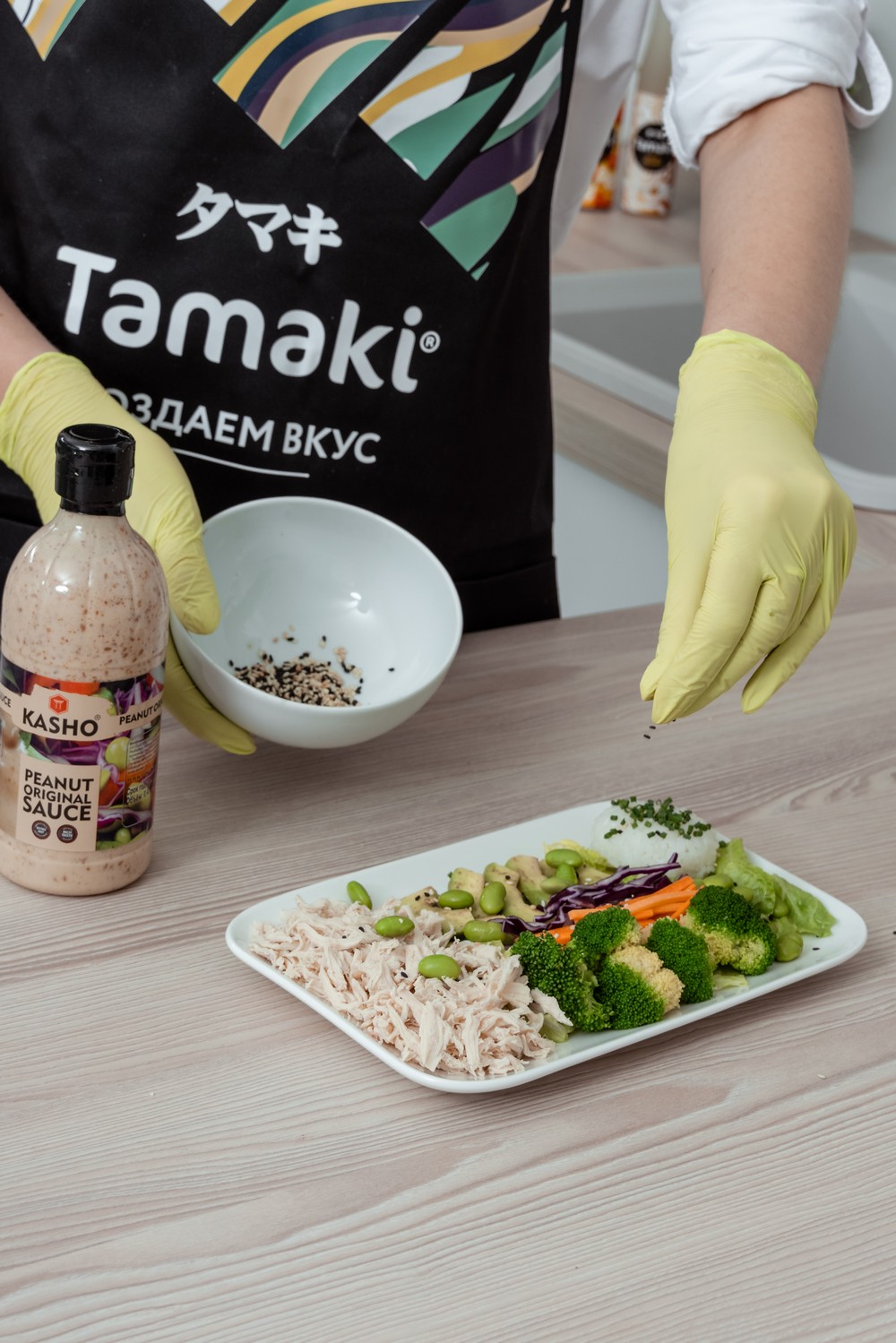 What else are we going to surprise?
- You said that on the New Year's Eve you are planning to release the final master class within the season. What's next?
- We have a lot of plans. This is, relatively speaking, only the first season. The main question that we constantly ask ourselves is: "What else are we going to surprise?" We constantly have new products that we want to showcase. For example, the same dishes based on chuk salad. We have added a lot of interesting ingredients to it; there are definitely no such products either in restaurants or in retail.
We will definitely update our headings so that it is not trivial, fresh and interesting. We want to discover new experts who will be loyal to our product and whom we can call our ambassadors. There will be a mix of online and offline events. There are plans to create its own quality mark "Tamaki". We are already thinking over its design. We have a lot of ideas, we are not going to stop.
- In your opinion, what are the three key values ​​that characterize the Tamaki Sushi Academy most accurately?
- Innovation, availability, quality. Now there are many different culinary shows, a lot of noise and tinsel. But there are very few projects where there is real interaction with the audience, working with its pains. Based on the feedback we receive, we have managed to establish such an interaction. It really inspires us to continue this project.