New! Tobiko caviar "ASA Professional"!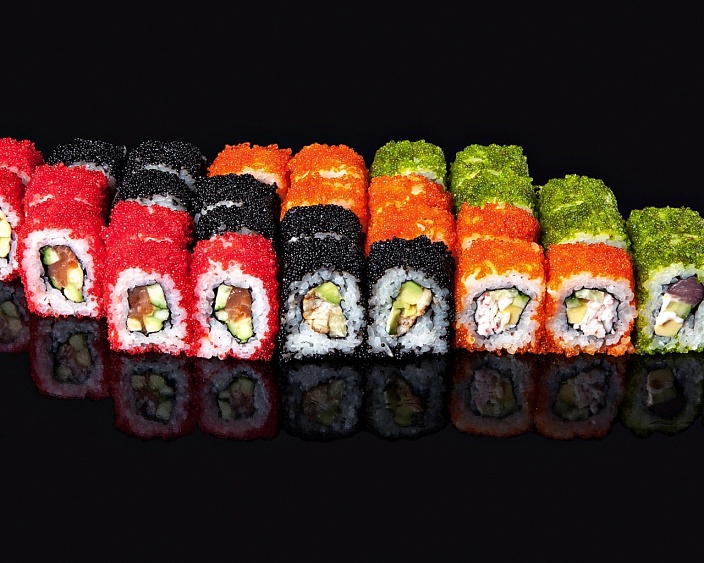 We studied production technologies, analyzed the market, selected reliable suppliers and learned the preferences of customers in order to create a quality product. Now we are ready to present you tobiko caviar "ASA Professional"! & Nbsp;
Advantage of tobiko caviar "ASA Professional":
The moisture content of our tobiko caviar is 5%. We checked - a similar product on the market contains 11-20% water in the composition. We have achieved this figure thanks to the use of the traditional method of manual breakdown during production. We release the product from films, connective tissue and damaged grains through a special sieve. This reduces mechanical damage to the eggs. The product turns out to be less moist, more attractive, almost no shells come across. As a result, the caviar is moderately crumbly, does not scatter or crumble during cooking. Thanks to this, tobiko & nbsp; "ASA Professional" & nbsp; is consumed economically.
What dishes are tobiko caviar used for?
To create sushi, rolls and gunkans
Added to soups and salads
Used in sandwiches and canapes
Decorate main courses
Add to sauces
Dishes with tobiko caviar become refined, appetizing in appearance and acquire the pleasant taste of fresh sea fish. Four colors of caviar will help to play up the dish in an unusual way and attract the attention of guests.
5 reasons to buy ASA Professional tobiko caviar from Sushi World:
We are not adding simulated spawn. Only a natural product.
In production we use category A tobiko caviar and mature herring caviar, the grains of which are practically indistinguishable from flying fish roe.

We produce using the traditional method of manual breakdown and preserve the maximum number of whole eggs.

Convenient 500g packaging

Appetizing, evenly colored, without foreign inclusions.

Feature:
| | |
| --- | --- |
| Taste | Sweet and salty with pleasant sourness. |
| Colour | Orange, red, black and green. |
| Consistency | Moderately crumbly. Fits well on a roll, does not scatter or crumble during cooking. |
| Category | The highest |
| Compound | Tobiko caviar - 30%, herring caviar 70%. |
| Quality / grade | Ripe caviar of category A is used in the production. |
| Content of macro- and microelements | Contains a large amount of iodine and fatty acids, vitamins (groups A, B, C, D, E, PP), iron, phosphorus, silicon, copper, potassium. |
| Number of units in a package | 12 pieces |
| Shelf life | 12 months |
| Net weight | 500 BC |
| Gross weight | 525 BC |
Tobiko caviar "ASA Professional" is already available! Write or call us:
Hotline & nbsp; & nbsp; +7 495 989 44 35
WhatsApp / Viber & nbsp; +7 977 759 53 05 & nbsp;
E-mail & nbsp; info@tdmirsushi.ru
Subscribe and receive the latest news: