We will turn your idea into a finished product in our factory under our own trademark!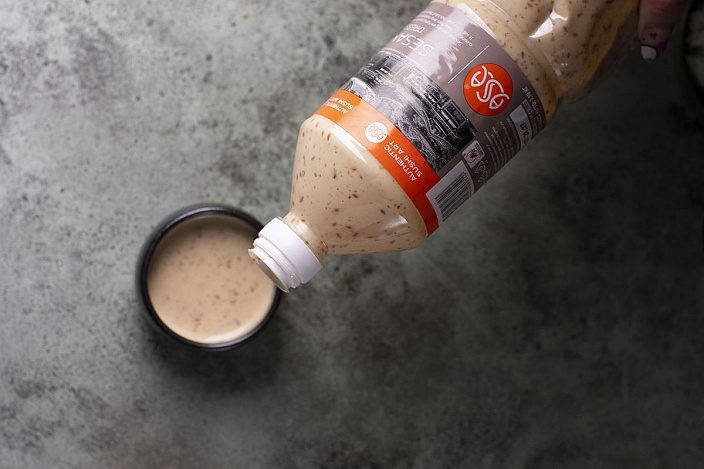 What can we do?
Rusks Panko, Chuka, Wasabi, Noodles, Vinegars, Rice, Rice Dressing.
Sauces: Kimchi, Unagi, Teriyaki, Chili for chicken, Nut, Shriracha, Sesame, BBQ, Curry, Pineapple, Spicy, Oyster, Tonkatsu.
We produce both economical and premium products under your brand.
For whom?
Chains of stores, supermarkets, hypermarkets , where their own brands of food are presented.
Distributors (suppliers) of food products under their own brand.
Online Stores with own brands.
Chains of restaurants that make custom-made products under their own brand.

What do we offer?
Assistance in selection assortment (leading, high-margin positions)
Development of an individual recipe
Organization blind tastings
Development of a recognizable design of labels, packaging
Selection packaging
Certification of products, accompanying documents
Production of products under the customer's private label
Reasons to contact us:
Modify assortment and recipes.
Expand the assortment line.
Supplement or replace products of the existing line with better ones.
Significantly save by producing with us.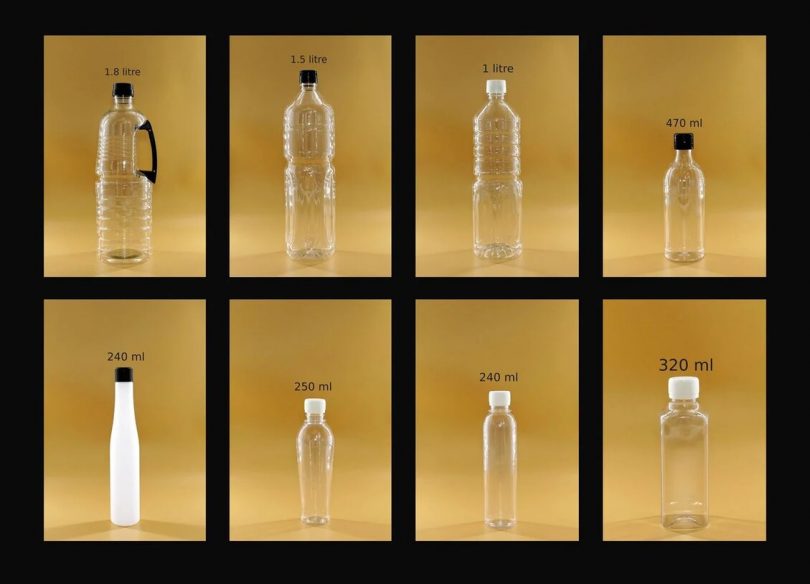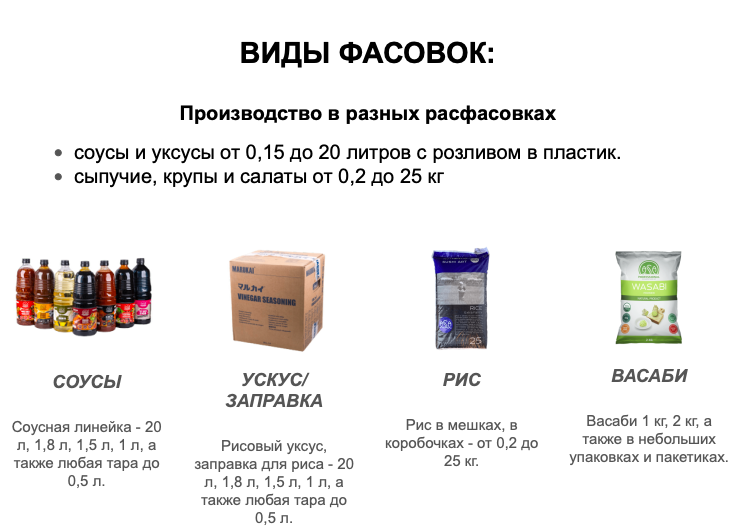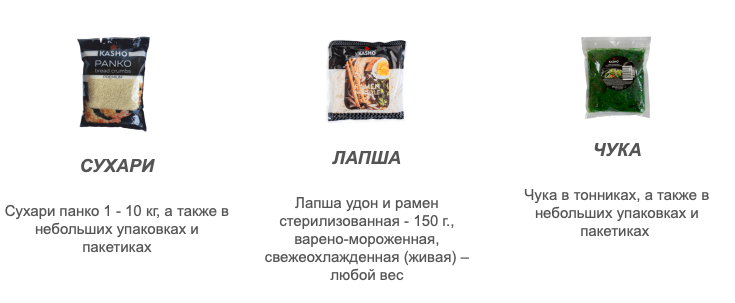 FACTS ABOUT US:
TAMAKI specializes in creating unique authentic recipes for HoReCa and Retail markets. These are sauces and groceries.
FACT 1. The largest manufacturer with 12 years of experience.
Our competence is confirmed by the popularity of our own products under the brands "ASA", "ASA Professional", "Kasho", "Tamaki" and the recognition of partners. Years of experience in formulation development.
FACT 2. Production at special prices.
We will manufacture products according to your request for price. Due to our purchase volumes, you will receive the same price for your raw materials and save money. We are large-scale production and it is more economical to include your order in our cycle than to produce it yourself.
FACT 3. Tracking Trends
and continuous updating of the assortment. The market for sauces, groceries and ingredients is very dynamic. We follow the trends of the future, especially the combinations; we know what "tomorrow" will be of interest.
FACT 4. We have a high-tech production
We have modern equipment
Highly qualified staff
Strict quality control of manufactured products
FACT 5. Full cycle: from design to production
We are ready to offer both raw materials and take the entire manufacturing process under our own control. In other words, we will turn your idea into a finished product.
FACT 6. High quality of products
Our products are natural, made according to traditional technologies, with a high content of valuable components. Most of our positions are hits and market leaders, receiving gold medals for taste and quality. We will do even better for you.
Uncompromising quality and safety. We comply with quality and safety requirements throughout the supply chain. We are certified ISO 22000 - 2019 (ISO 22000: 2018).
We are competent in solving the following issues:
Recipe: we select components and provide you with samples for agreement.
Documentary support - we certify finished products in regulatory authorities.
Production: various production lines, we pack in almost all popular types of containers and packaging.
Packaging: assistance in developing packaging design for a customer's private label.
Don't you order private label products from us yet? This needs to be fixed!
CALL or write to our private label manager
Galina Arutyunova
+ 7-495-989-44-35 (122)
stm@tamaki.ru