Japanese cuisine does not tolerate negligence, or How to achieve world-class products in Russia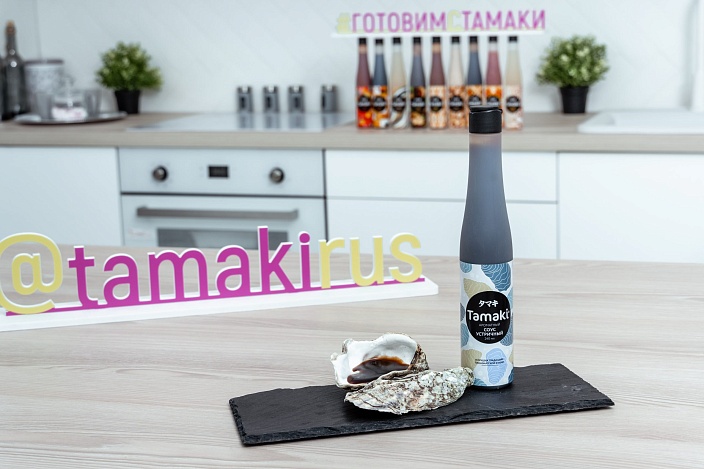 Retail & amp; Loyalty: Why has interest in Japanese cuisine not faded in Russia for so long?
A. Belianin : & nbsp; Japanese cuisine is famous for offering the perfect balance of the ratio of proteins, carbohydrates, fats. Let's take the same sushi: fish is protein and fats, rice is carbohydrates. If the dish is cooked correctly, then it will only bring health benefits. The whole world is moving towards proper nutrition. At one time, Italian cuisine was incredibly popular, but it still contains too many carbohydrates, and Japanese cuisine is more natural and healthier. If in the early 2000s in our country Japanese cuisine was exotic, then after 5-7 years people tasted it and realized that it was tasty and affordable.
Retail & amp; Loyalty : How has the focus of Japanese restaurants changed? They went to the mass market or, on the contrary, is the demand for the premium segment growing now?
A. Belyanin : & nbsp; On the one hand, many restaurants are going into fusion, trying to mix cuisines, not focusing on one direction. This also applies to Japanese restaurants - they now strive to cover Pan-Asian cuisine entirely: not only Japan is popular, but also Thailand, Vietnam, China, Korea. & Nbsp;
On the other hand, restaurant fashion is becoming more and more standardized. Food courts have taught consumers a cheap check, restaurants that work for the mass market are growing in number. The premium segments, of course, have not gone anywhere. But people are trying to save money, get good quality for a reasonable price. And with consumer incomes falling, sensitivity to affordable restaurant concepts will continue in the future. & Nbsp;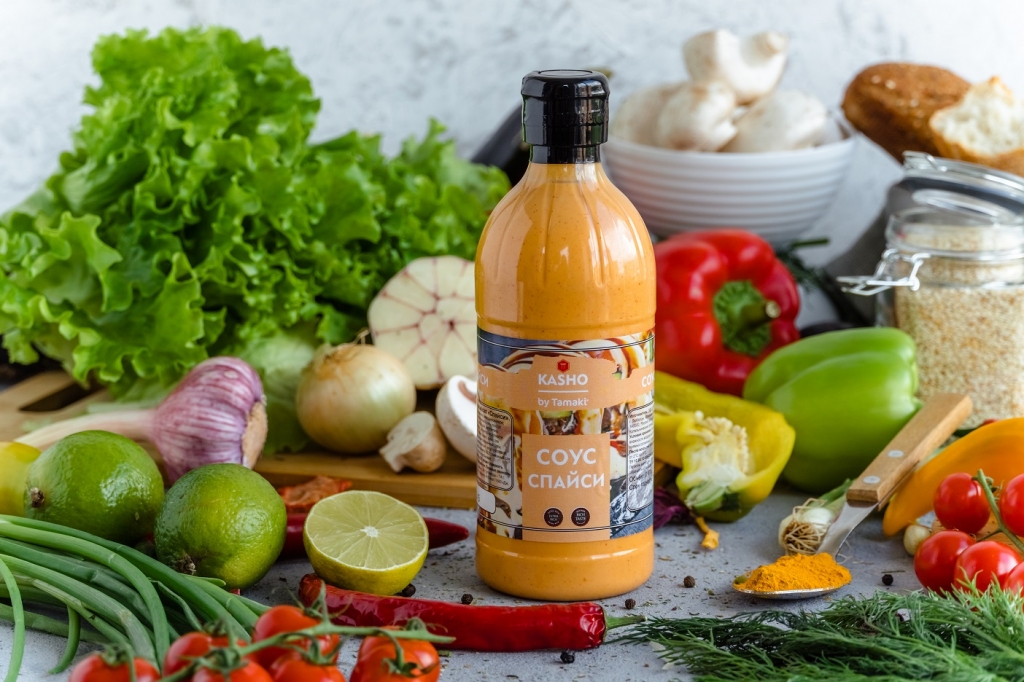 & nbsp; In Russia, there is still no international chain with sushi and rolls, such as Benihana Teppanyaki and RA Sushi. Yakitoria operates only in the CIS, but has not entered the markets of Europe and America. However, the trend is such that such a global player will appear in this segment, and it is a matter of time. Standardization of food production will play an important role in this: the more raw materials and semi-finished products there are for the preparation of Japanese and Pan-Asian cuisine, the easier it will be for restaurants to expand and maintain quality.
Retail & amp; Loyalty: Has the number of dark kitchens increased due to the pandemic?
A. Belyanin : & nbsp; When restaurants sank, the delivery market grew significantly (only from March 2020 to March 2021 - by 40%). This was also noted by the clients who launched the dark kitchen format using our products. In the Tamaki Sushi Academy project, we train chefs to cook Japanese and Pan-Asian dishes for free and regularly receive questions about how to launch your delivery, where to start, how to choose the right products. & Nbsp;
The topic is interesting not only for people with experience in business - most of them are start-up entrepreneurs, restaurant chefs who want to catch the trend and try something new. It is important for them to maintain customer loyalty with quality and stability, because consumers are very picky. Once you have failed at least in something - they will not return to you, the choice is huge. Therefore, it is important for novice entrepreneurs to work with guaranteed product quality.
Retail & amp; Loyalty: Why are the same sushi and rolls in premium restaurants and mass-market chains so different in price? Does the cost of ingredients affect the final price of the dish?
A. Belianin : & nbsp; The price of the final meal depends on the business model. 30% of the cost of the dish is the ingredients, the rest is rent, marketing and service. We have two product lines - for premium restaurants and more mass-market. The price difference is not that huge - 10-15%. But we have cases when both premium restaurants and regular delivery services purchase the same products. Often the mass market offers more favorable prices due to lower rental and maintenance prices, but someone is ready to overpay for the service, so they go to the premium segment.
Retail & amp; Loyalty: Essential ingredients for perfect Japanese cuisine. Is there room for experimentation here? Or is it the observance of traditional recipes and methods of preparation at the head?
A. Belyanin: & nbsp; The most important thing in Japanese cuisine is the balance of gramme of fish and rice. It is important to choose high-quality products, pay attention to their freshness, and correctly select proportions. There is room for experimentation in Japanese cuisine, too. For example, you can use different sauces - they create flavor. Nowadays in Japan there is a tendency to use foods of natural colors in cooking. We have literally taken on a mission and want to convey to our consumer that real ginger should be white, not pink. A century and a half ago, the Japanese dyed ginger to make food appetizing and beautiful. Now everyone is fully confident that this is how it should be. It's the same with the chuk: everyone thinks it's green because it's algae. But no, it is brown after processing. Caviar for California rolls is not originally black, green or orange, but flesh-colored. Our goal is to show that natural products do not always look the way we used to see them. & Nbsp;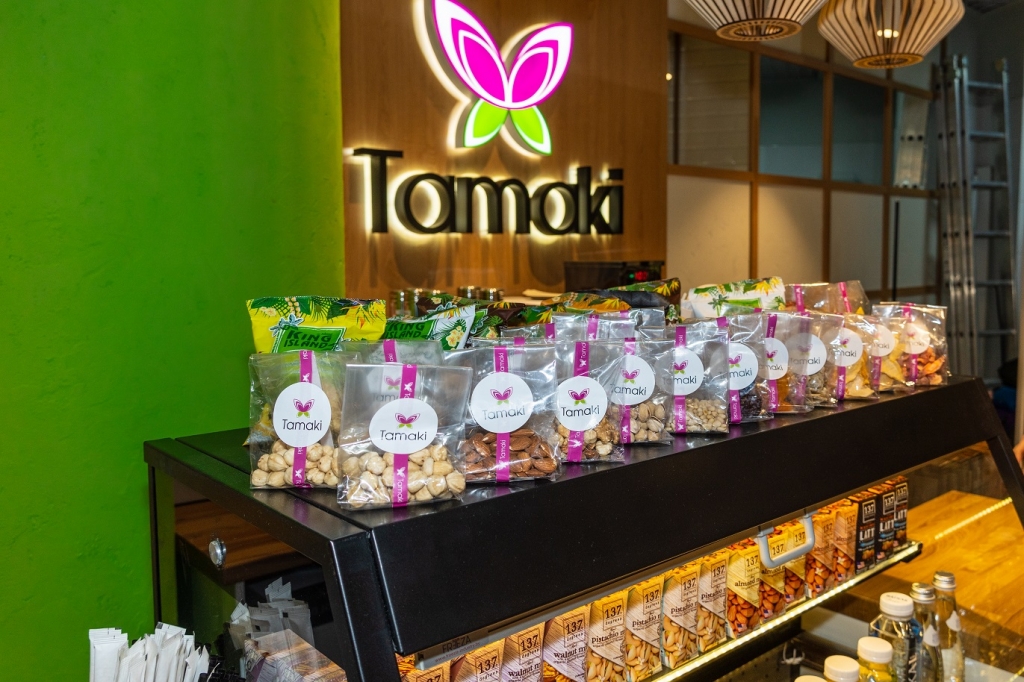 Retail & amp; Loyalty: At what point did you realize that you were ready to manufacture products in Russia?
A. Belyanin : & nbsp; Since 2009, Tamaki Group has imported food products of Japanese and Pan-Asian cuisines for the HoReCa segments. When the dollar soared in 2014, we found ourselves in a difficult situation. Dependence on the course pushed us to start our own production. In addition, this gave us the opportunity to control the production process "from and to" ourselves and be responsible for quality. We traveled all over the Russian south, where rice is grown, and found the right variety, although it was not easy. It turned out that excellent rice grows in our country, and we used to import it from America and Vietnam. We ask farmers to plant for us & nbsp; round grain & nbsp; rice - in structure and level of stickiness, it is ideal for preparing sushi and other Asian dishes. This is a premium product according to GOST, the percentage of whole grains is 96%. We are even ready to export it. & Nbsp;
For the preparation of sauces, we also use Russian vegetables and fruits: it happens that something is missing, for example, hot peppers in the off-season or pineapples for some types of sauces. But in general, we cook from natural products grown in Russia, and we guarantee quality from field to counter. It is the presence of a & nbsp; large percentage & nbsp; vegetables in the composition that gives a thick consistency to Tamaki kimchi sauce, and tonkatsu sauce has a rich taste due to the rich composition of fruits, vegetables and spices. & Nbsp;
Our turnover is 1.2 billion rubles. in year. The staff numbers 200 people. We work with 300 distributors, major retailers and marketplaces.
Retail & amp; Loyalty: How did you start your production?
A. Belyanin : & nbsp; While we were importing, I was able to visit more than 100 enterprises in Japan, China, USA, Malaysia, Hong Kong. When we decided to launch our own production, there was no longer any doubt that we would be able to cope. I've seen a number of times what a quality production should look like. We bought Japanese equipment, but this was only the beginning of the journey. After all, buying hardware is one thing, but knowing how to use them is quite another. For each type of equipment, we invited Japanese technologists who helped us launch production lines and trained personnel. Now Tamaki is moving towards large-scale expansion: its own plant with an area of ​​10 thousand square meters is being built. m. At the end of the year, we plan to launch high-tech production in the city of Lytkarino, Moscow region, which will allow us to produce 15 thousand tons of products annually.
Retail & amp; Loyalty: What helps you compete with others?
A. Belyanin : & nbsp; In the competitive struggle, we rely on our team and traditions. Training in our company is a strong point, we conduct trainings and continuously improve the qualifications of our employees. Each new employee, each new distributor should become a product ambassador, be able to freely tell others about us, having complete information. It doesn't matter what position a person comes to, from the first day he undergoes training according to a special program with detailed information about the company and products. To grow within the company and qualify for a higher salary, you must regularly pass certification. & Nbsp;
Similar work is being done with distributors. We provide training for both large and small distributors. For us, it makes no difference whether we are talking about an entrepreneur in a single person from the Yamalo-Nenets district or about wholesalers from Yekaterinburg. Therefore, we are not afraid of staff turnover. We conduct training constantly, master classes show their effectiveness. We have enough expertise to educate others - and this applies not only to knowledge about the products, but also to the process of preparing dishes based on our products. Perhaps this is what helps us grow and compete. More knowledge about the product - more sales. & Nbsp;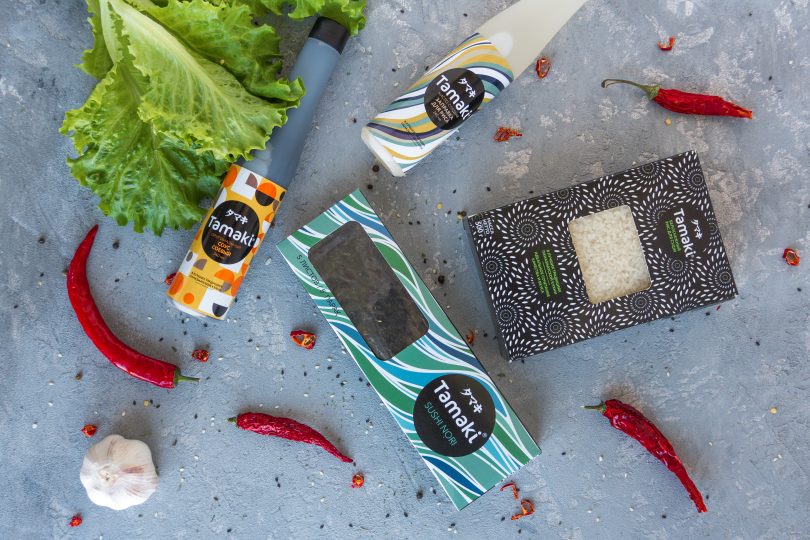 Retail & amp; Loyalty: What prospects do you see for yourself? Where are the empty niches?
A. Belyanin: & nbsp; "Bread and circuses" will always be in demand. People won't stop eating. I think that we will remain in the production of products for a long time, we will open new niches. Now we are confident in quality and want to help chefs not only with sauces, rice and noodles, but also with fish. We are preparing a line of semi-finished fish products for restaurants; we are planning to produce flying fish caviar for California rolls. It is not as easy as it might seem at first glance - you need to obtain permits, but we are confidently looking in a new direction.
Retail & amp; Loyalty: How do you see Japanese food tomorrow? Will the trends change?
A. Belyanin: & nbsp; As I said above, trends are in standardization. If earlier the chefs prepared all the food in the kitchen themselves (and this is a rather time-consuming process), now they have the opportunity to devote more time to coming up with new dishes, and to make some processes as simple as possible. You can buy ready-made complex sauces, which will always be of the same high quality and taste. You can quickly cook noodles by pouring boiling water over them. You can use the rice dressing and make the rolls quickly. We provide ready-made solutions that make it possible to come to the same standard throughout the network, without worrying about the quality and homogeneity of the product. & Nbsp;