Shriracha "TAMAKI"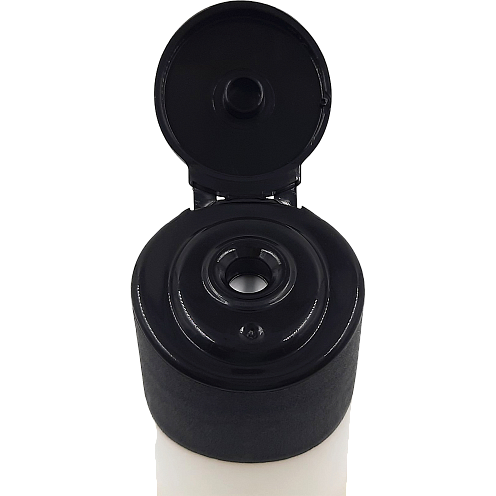 Shriracha "TAMAKI"
Sharp, burning, made by traditional Thai recipes. Gives the dish brightness and pungency with sourness. Does not spread. Ideal for woks, burgers, pizzas.
Taste

Sharp, burning

Colour

Bright red

Sauce consistency

Moderately thick

Category

High, maximum pungency

Exterior

Appetizing

Tradition of recipe, production

Made according to a traditional Thai recipe

Sauce composition

water, chili paste, sugar, salt, ground chili pepper, garlic

Profitability

Very sharp, therefore economical

What properties does a dish give

Gives brightness to the dish and spiciness with sourness

Naturalness

Natural

Nuances of production

Made from 2 types of chili peppers, double spicy

Why is the sauce better than other well-known analogues?

Does not spread. Has a bright chili aroma with hints of garlic

The country of manufacture

Russia
Where can buy
5
reasons to buy
Shriracha "TAMAKI"
5 reasons to buy



01
Very spicy, thick, economical sauce
02
Universal sauce
ideal for woks, burgers, pizza.
03
Bright red, completely natural
04
It gives sharpness, complements the aroma of ripe chili pepper.
Economical
05
It is made from 2 types of chili pepper.
Double sharpness.
Burning! Explosive! Natural Chili Pepper Sauce! There are pieces of pepper, garlic, can be combined with other sauces, we like to eat with fish
28 June 2021
For fans of a party fire-breathing dragons) Very sharp, everything is as it should be! But I wonder what does not interrupt the taste of the meat. Vegetables are felt in the sauce.
13 July 2021
Incredibly hot sauce, but vegetables are still felt! I really liked my husband, he is a fan of spicy foods and understands these sauces. For me - an island, but very much a hunter)
15 July 2021
Normal, moderately hot Asian sauce. In moderation - this means, proportion your capabilities, start with small quantities.
30 July 2021
Stay up to date!
Subscribe to our newsletter and be always aware of our current promotions and special offers
Buy online
Buy in retail
Moscow
Сеть супермаркетов "Перекресток"

Сеть супермаркетов "Азбука вкуса"

Сеть супермаркетов "АШАН"

Сеть супермаркетов "Карусель"

Сеть супермаркетов "Твой дом"

Катран-Митино

Сеть супермаркетов "Сахалинский икорный дом"

Сеть супермаркетов "Гипер глобус"
Krasnodar
Сеть супермаркетов "Табрис"

Сеть магазинов "Морские деликатесы"
St. Petersburg
Сеть супермаркетов "Пловдив"

Сеть магазинов "24/7"
Sochi/Adler
Сеть супермаркетов "Золотая Нива"

Сеть магазинов "Гастроман"
Rostov-na-donu
Сеть супермаркетов "Алекс"

Сеть магазинов "Море рыбы"
Saratov
Сеть магазинов "Осьминог"
Tolyatti
Сеть супермаркетов "Миндаль"
Primorskiy kray
Сеть супермаркетов "5 вкусов"
Habarovsk
Сеть супермаркетов "Шамса"

Сеть супермаркетов "Самбери"
Magadan
Гипермаркет "Золотой крокодил"

Сеть супермаркетов "ВПРОК"
Ekaterinburg
Гипермаркет "Сима-ленд"

Сеть супермаркетов "Элисей"

Супермаркет "Яблоко"
Arhangelsk
Сеть супермаркетов "Петровский"
Samara
Сеть супермаркетов "Миндаль"

Доставка продуктов "Гурмарио"
Pyatigorsk
Сеть супермаркетов "Жемчужина"

Сеть супермаркетов "Гастрономчик"
Krasnoyarsk
Сеть супермаркетов "Мясничий"
Mahachkala
Сеть супермаркетов "Зеленое яблоко"

Сеть супермаркетов "Европейский"

Сеть супермаркетов "Оптпрайс"

Сеть супермаркетов "Халва"

Сеть супермаркетов "Рыбный маркет"
Irkutsk
Сеть супермаркетов "Слата"

Сеть супермаркетов "Деликатес"

Сеть супермаркетов "Удача"
Murmansk
Сеть супермаркетов "Твой"
Novodvinsk
Сеть супермаркетов "Рыбка"
Elista
Сеть супермаркетов "Кит"

Сеть супермаркетов "Мозайка"

Сеть супермаркетов "Белый лотос"

Гипермаркет "Гранд"
Vladivostok
Сеть супермаркетов "квартет вкусов"

Сеть супермаркетов "Михайловский"

Сеть супермаркетов "Самбери"

Сеть супермаркетов "Шамса"

Сеть супермаркетов "Мега 24"
Habarovsk
Сеть супермаркетов "Шамса"

Сеть супермаркетов "Самбери"
Magadan
Гипермаркет "Золотой крокодил"

Сеть супермаркетов "ВПРОК"
Ekaterinburg
Гипермаркет "Сима-ленд"

Сеть супермаркетов "Элисей"

Супермаркет "Яблоко"
Novosibirsk
nfish.ru

г. Новосибирск, ул. Тимирязева, д. 97