Perfect rice, the kodavari principle and what's wrong with the number 4: Andrey Belyanin ("Tamaki") on striving for perfection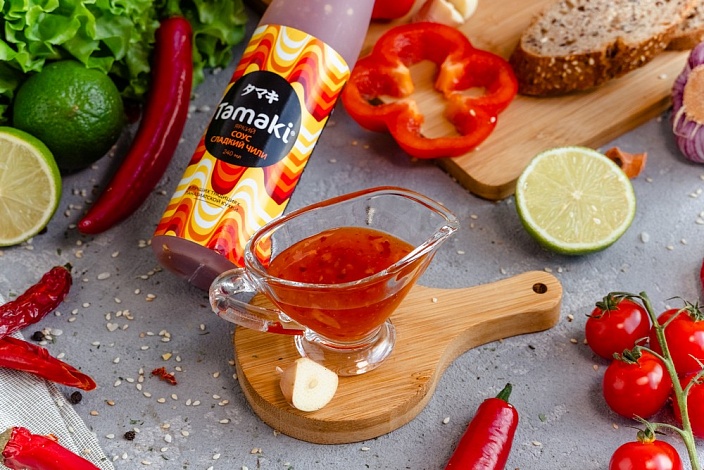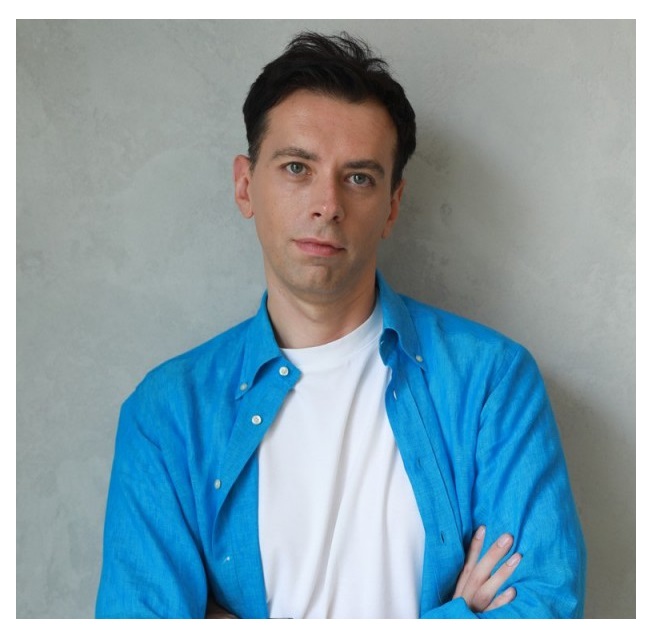 Andrey Belyanin, CEO of the Tamaki group of companies, which is among the top 3 Russian manufacturers of Japanese and pan-Asian cuisine, shared with the "Restaurateur" the secrets of the Japanese approach to nutrition, appreciated Russian restaurants and told about his own academy and how the Japanese celebrate the New Year.

- How do you think Japanese cuisine has taken root in Russia
?
- Definitely, yes, although it was a gradual process. Even 20 years ago, Japanese cuisine seemed exotic to everyone, and now sushi is ordered as often as Italian pizza. There are 3,500 restaurants in Russia that prepare Asian dishes. And previously unavailable ingredients can now be bought from the comfort of home and cook ramen, sushi or soba noodles in a regular kitchen. It's delicious, affordable and healthy.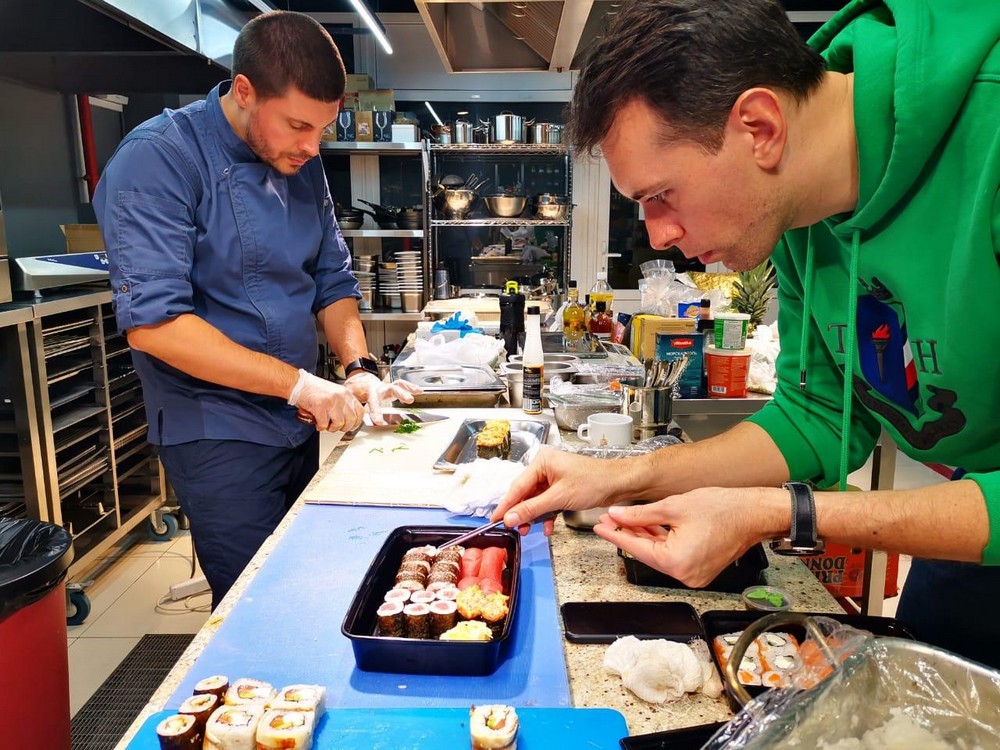 - What is the peculiarity of the Japanese approach to nutrition?

- Consistency. The Japanese approach everything systematically, and nutrition is no exception. While Europeans (and not all of them) start the day with a glass of warm water on an empty stomach, the Japanese discipline themselves to pour up to six glasses. Sometimes this amount of liquid is replaced with a popular miso soup. After that, you can't drink anything for about an hour.

The water must be necessarily warm and it's not just like that. In Japan, it is believed that cold liquid disrupts the digestive processes. Hot water, on the contrary, is very useful: in Eastern culture, it often replaces medicines.

Japanese cuisine is primarily an ideal balance of useful elements. What is sushi? Fish and rice. Fish contains proteins and fats, and rice contains carbohydrates. And if the dish is cooked according to all the rules, it will be perfectly balanced. The main difficulty is to keep the proportions of fresh fish and rice, as well as to find quality products.

Fresh fish, which can be bought at any time at the market or from the store counter, is the norm for Japan. In Russia, everything is different. Seafood can undergo several freezing cycles, and not all suppliers comply with the temperature regime.

We must understand that natural products do not look the way we are used to seeing them. For example, the real color of ginger is white, not pink; wasabi is flesh-colored. They are tinted for beauty and to stimulate appetite. And the caviar in everyone's favorite "California" is actually not black, not green, or even orange, but a flesh shade.

Recently, Japan has stopped adding dyes to products, and our company likes this trend. We consider it our mission to show people in Russia what their favorite rolls and sushi should really look like.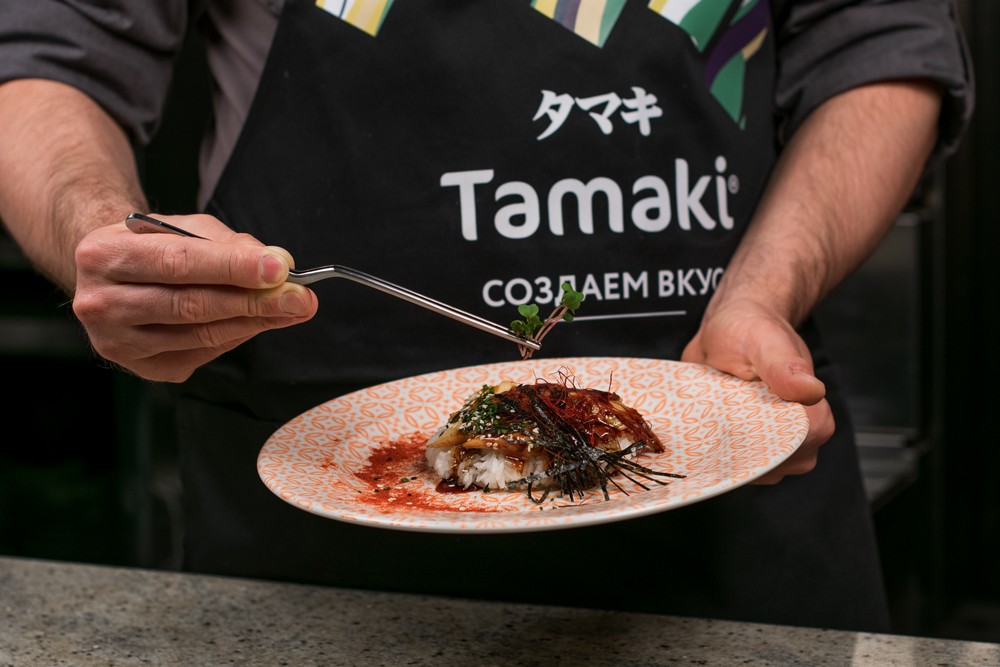 - How has Tamaki been developing over the past few years? How did you switch from food supplies to production?
- Initially, we were engaged only in the supply of products to domestic restaurants, selecting the best ingredients in Japan. But after the crisis of 2014, many companies could no longer afford such purchases, and we decided that this was a great chance to open their own production. Now we controlled everything ourselves and could guarantee our customers the freshness and quality of the ingredients. The most difficult task in the process of launching production turned out to be the search for good products. In search of the perfect rice that can keep its shape well in rolls, our team traveled all over the south of Russia. And we found what we were looking for. Now local farmers grow perfect rice especially for Tamaki.
By the time we decided to launch our own production, I had visited many enterprises, visited Japan several times. Therefore, there was no doubt – we immediately purchased high-quality Japanese equipment. But advanced technologies are of little use if you don't know how to use them. Invited specialists from Japan helped us to launch production lines and train employees.
Now we are building a large plant that will allow us to produce 15 thousand tons of products per year. All this is possible only thanks to a responsible attitude to technology and loyalty to traditions.
In general, it seems to me that we have managed to recreate a corner of Japanese culture in Russia. We realized this at the gastronomic festival in Dubai. There, a Japanese man came up to our stand. I tried the dishes – and said that they fully comply with Japanese traditions. This was the most valuable review that convinced us that we did not waste a lot of time and effort searching for the perfect ingredients.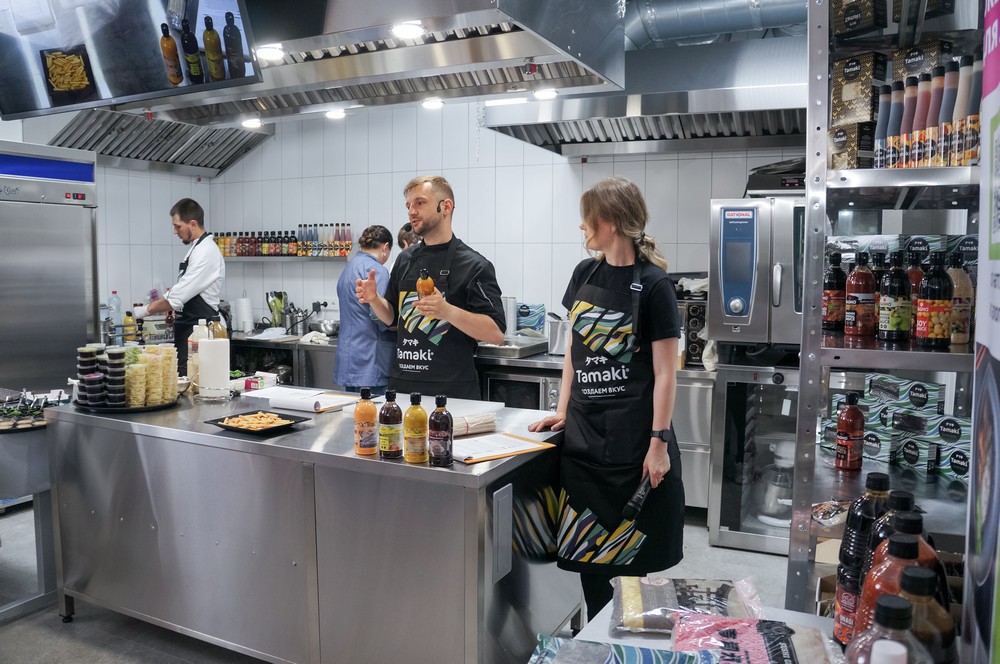 - Which of the Japanese traditions have you adopted?
- The beliefs and traditions of the Japanese may seem strange to us. For example, the number 4 is practically illegal in Japan. That's because the Japanese word "four" is consonant with the word "death". As a result, the third floors in buildings are followed by the fifth, and four guests are not invited to tea ceremonies. We decided to use this tradition in business. The fact is that we have a line of sauces in which each sauce has its own number. And since they all belong to Japanese cuisine, we intentionally excluded the four from the numerical series.
Even in traditional Japanese cuisine, not only delicious and elegant serving of dishes is important. In Japan, I often heard an interesting expression from the locals: "I looked, and it's already delicious." It is considered the best praise for the efforts of the cook. I really wanted to pass on the Japanese traditions of decorating dishes to Russian chefs. And we found a solution.
- Tell us about the "Tamaki Sushi Academy"?
- "Tamaki Sushi Academy" – our educational project for chefs - was launched in the summer of 2020. During the year, more than 15 thousand chefs from all over Russia became its participants. Initially, the project was a series of free training webinars for chefs on cooking Japanese and Pan-Asian cuisine. We invite famous Moscow brand chefs who know all the features of oriental cuisine recipes. At the end of the course, participants who have completed all master classes, in addition to certificates, receive recipe books and technological maps with a detailed description of the dishes that we prepared and their photos. And what is no less important, they comprehend the culture of cooking.
We received a huge positive response to the project and realized that the "Academy" is not only about training, but about networking. Now we want to create a full-fledged community where chefs could communicate, share experiences, share problems, help each other.
The mission of the Tamaki Sushi Academy is enlightenment. We want as many specialists as possible to imagine each stage of product processing. One day, our marketer went to a small sushi bar during a trip to the Crimea. The local cook, having learned that she was from Tamaki, exclaimed: "Oh! And I'm buying your sauces! And I attend your master classes! Well done - keep it up!" The most frequent question that our participants ask us after each webinar is: "Will there be more master classes? And when is the next one?" This inspires us a lot.
- How do you assess the Russian market of Japanese cuisine?
- Unfortunately, not all domestic establishments of Asian cuisine observe national traditions. Many restaurants save on the quality of products, replacing high-quality ingredients with low-grade analogues.
Nevertheless, there are wonderful products in Russia that are not inferior in quality to Japanese ones. There are promising chefs who simply lack knowledge in the field of Japanese cuisine. There are excellent establishments (by the way, there were even more successful projects in the restaurant sector in St. Petersburg this year than in Moscow).
Our market is very lively, the tastes and demands of consumers are constantly changing. We are trying to keep up. We have released the Poke sauce (I highly recommend it), we are planning our own version of the Black Pepper sauce.
Our team believes that the Japanese restaurant market will continue to develop, both in the two capitals and in the regions; the eastern gastronomic direction will continue to gain popularity, and visitors will be able to order high-quality dishes at affordable prices.
There is a wonderful word in Japanese – kodawari, "striving for perfection". Kodavari applies to everything - dedication, work ethic, finding the best for your customers. Japanese people can hone their skills and knowledge for decades. And, definitely, we can learn from them.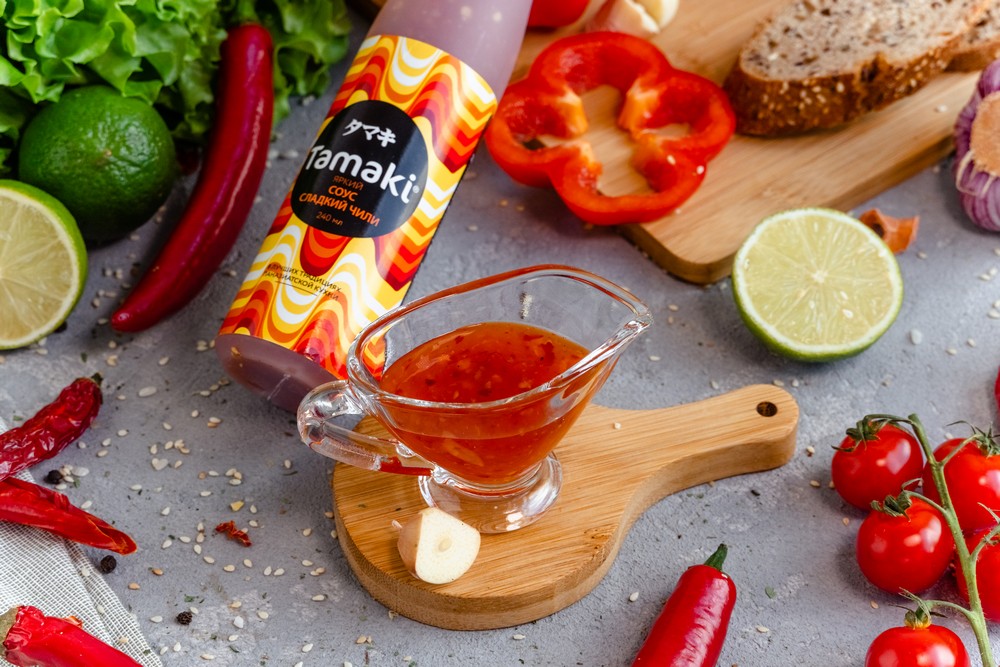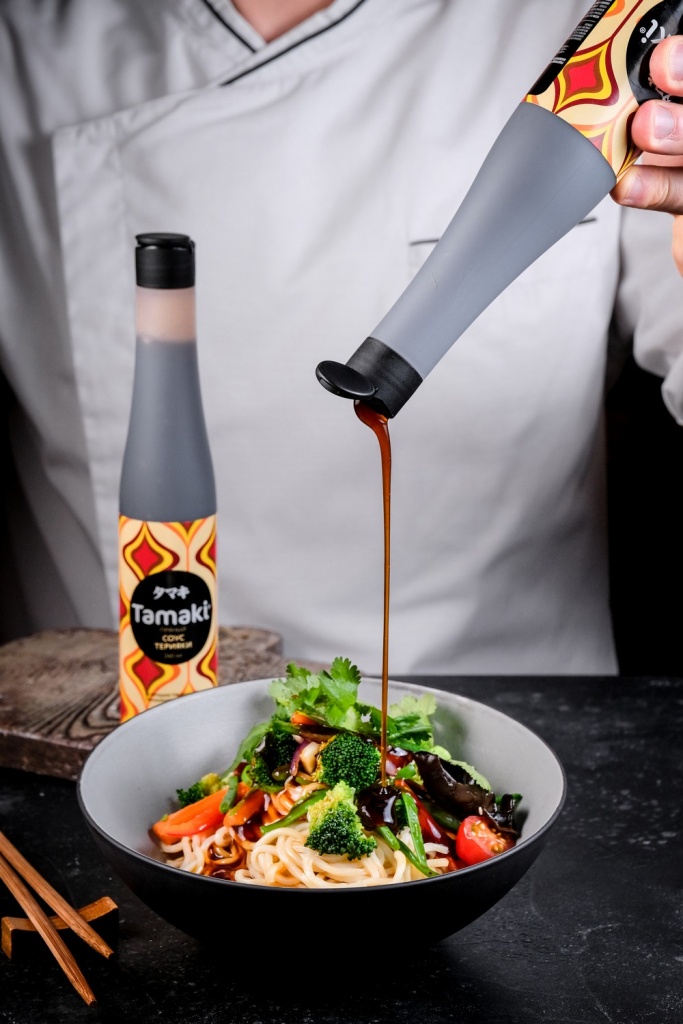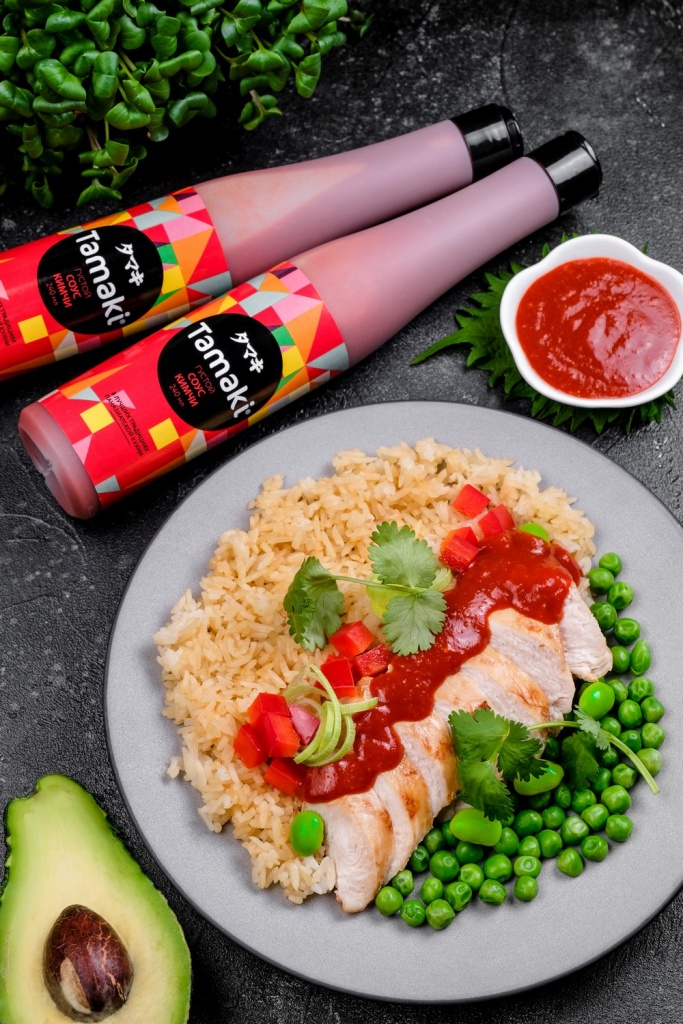 - What do you like about Japanese cuisine?

- I really like, and regularly eat, rolls. I love sea urchin caviar: with sauce and quail egg, it's very tasty. What else? Kobe beef is good, which melts in the mouth. And if you choose a dessert, something with yuzu fruit (a hybrid of lemon and tangerine, similar to a small grapefruit).

- How is the New Year celebrated in Japan? What do they eat?

- The Japanese celebrate the New Year in the same way as the whole world, on January 1. They also exchange gifts, meet with relatives and friends, prepare festive dishes. These are usually fish pies, kamaboko (white fish paste), boiled seaweed, shrimp, egg roll, mochi rice cakes. Many dishes carry a certain meaning: sweet omelet datemaki is a wish for happiness, fried chestnuts are success in business.

- What do you wish readers in the New Year? Restaurateurs?

- Travel and go to cafes and restaurants – they are great in Russia! And I want to wish the restaurateurs and chefs a lot of guests, long checks and new interesting projects in the new year! Akemashite omedeto! (translated from Japanese "Happy New Year")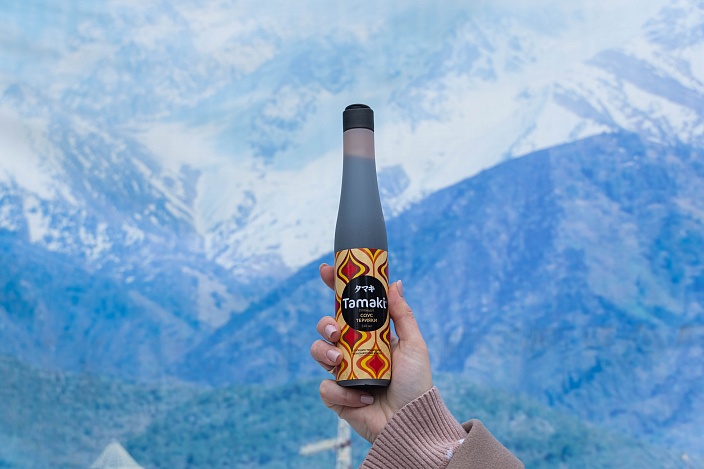 Link to the article: restoranoved.ru
December 28, 2021