How to diversify the restaurant menu without breaking the fast?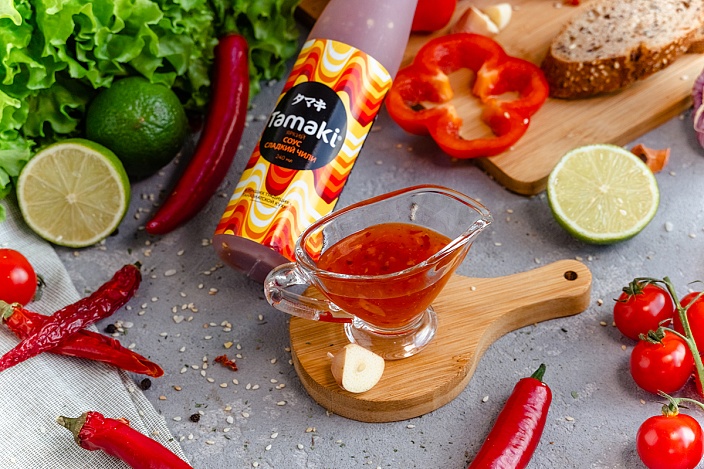 The fast season has begun in restaurants, which is not just a trend, but a must have of every institution. Chefs are preparing special menus with might and main, where they add healthy dishes, experiment with flavors and serving.
It is believed that lean food is monotonous. We are ready to dispel this myth, because any dish can be made tastier, brighter and more interesting with the help of
Tamaki products
! A number of products from our assortment meet strict lean canons and are suitable for culinary experiments.
For example, we have a wide range of lean sauces, which adds flavor to dishes. With the help of sauces, you can achieve a piquant, sweet, spicy or mild taste, make dishes that your guests will like more appetizing and fragrant.
Tamaki lean
sauces
include:
Plum
Unagi
Sea buckthorn
Balsamic
Kimchi
Sriracha
Black pepper
Mango with chili pepper
Soy
Lingonberry
Lemongrass
For meat
Poke
Teriyaki
Chili with pineapple
Sweet chili
Tonkatsu
Onion
In addition to sauces, lean products in our assortment are:
Tamaki Rice Dressing
Tamaki Salad dressing
Tamaki Rice and TU
Funchosa Tamaki
Nori Tamaki_07, Tamaki_08 and Tamaki_09
Wasabi Tamaki, Tamaki Pro and Tamaki Pro Light
Tamaki Chuka salad, Tamaki Pro and without TM
Panko and Panko Gold breadcrumbs
Tempura Tamaki Pro
Tamaki Rice Vinegar, Tamaki Pro, Marukai
Diversify the lean menu with Tamaki products!
We create taste!