The basis for the soup Pho-bo Tamaki is a classic of Vietnamese cuisine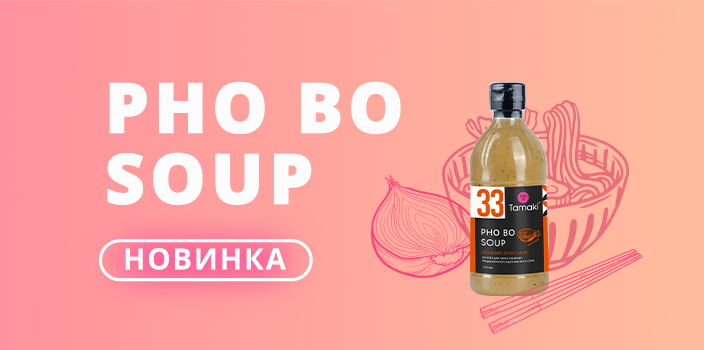 Fo-bo is a cult soup, the main feature of which is a rich and fragrant beef broth. It is on the preparation of saturated broth that chefs spend a lot of time. But this is in the past, because now, with the help of the basis for the soup Fo-bo Tamaki, you can collect soup several times faster!
The
basis for the soup Fo-bo Tamaki
has a traditional taste of beef broth with the aroma of spices and spices: garlic, ginger, cardamom, cinnamon, anise, which are so loved in Vietnam. And the base gives a beautiful color to the finished dish.
When cooking fo-bo, the base should be diluted in a ratio of: 1:7, heat it to 60-70 degrees, and then add it to the rest of the soup ingredients and mix thoroughly.
And another big plus of the basics is that it is economically consumed: a 470 ml bottle is enough for 17 servings of soup.
Order
the basis for the soup Fo-bo Tamaki
for study!
We create taste!