Panko Gold Tamaki crackers have received a Halal certificate!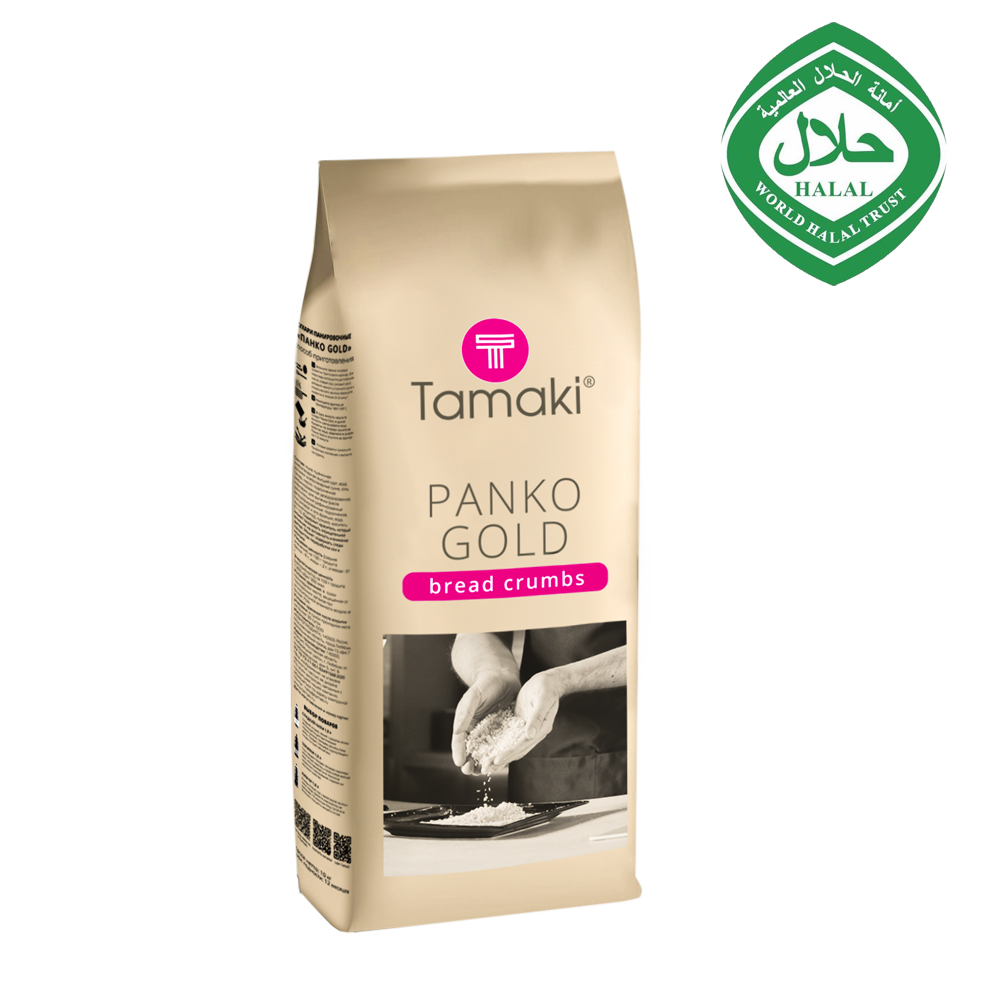 The Tamaki company has made an important step for the development of exports by obtaining a Halal certificate for
Panko GOLD Tamaki breadcrumbs
.
This is the second Halal certificate in the company's piggy bank. This spring, Panko Tamaki breadcrumbs were certified for compliance with the GSO 2055 standard.
Halal certification is a food quality control system. The certificate confirms that the product is made from natural ingredients.
Products with the "Halal" sign are in demand among buyers who adhere to the principles of healthy nutrition, because the sign guarantees high quality and environmental friendliness of products.
Obtaining the certificate will increase the demand for Panko GOLD Tamaki breadcrumbs both in Russia and abroad.