Tamaki is a participant of the PIR EXPO!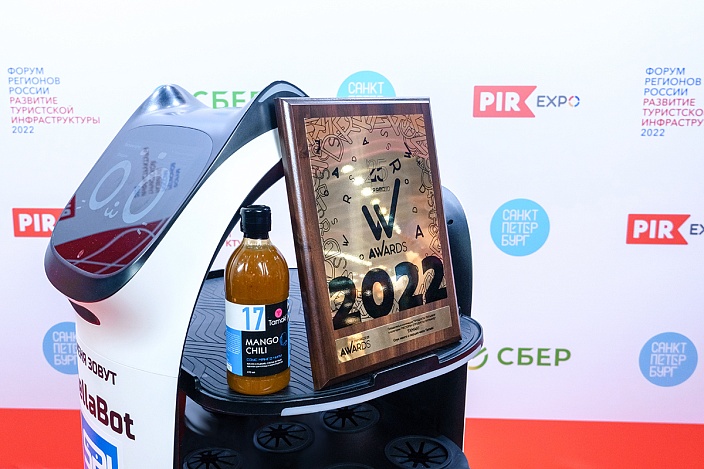 From October 17 to 20, Moscow hosted the PIR EXPO exhibition, in which the Tamaki Group of companies took part.

This event is the largest for HoReCa industry specialists. During the exhibition, leading manufacturers and suppliers of products, restaurateurs and hoteliers from Russia and CIS countries gather on one site.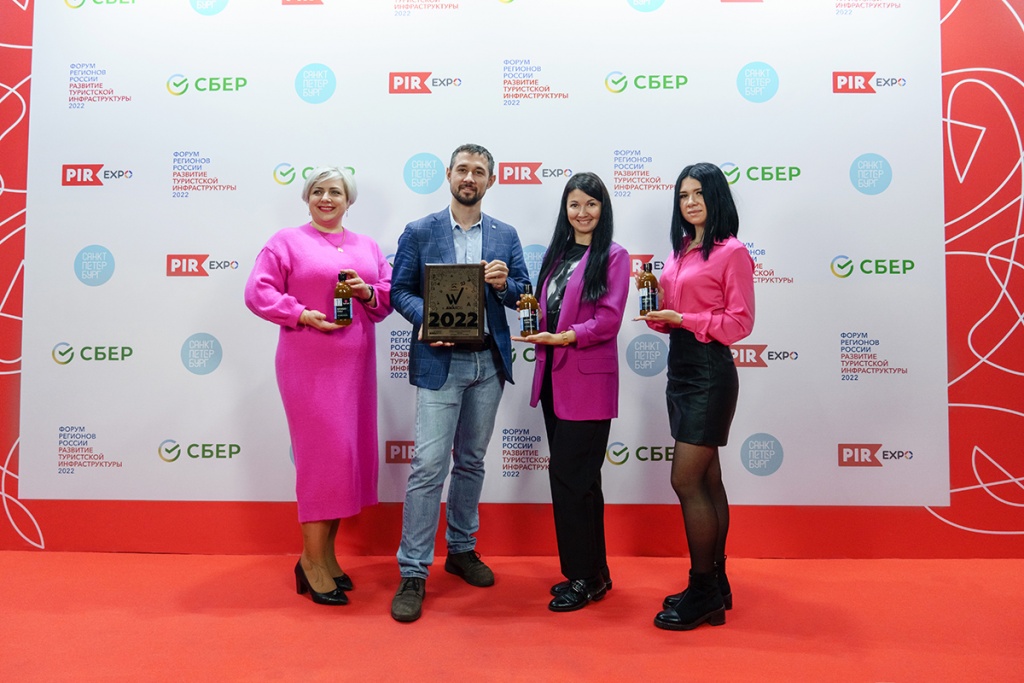 For four days, our company introduced the guests and participants to the company's products. We also conducted a tasting of Tamaki products, talked with new customers, met with our partners.
And we also received congratulations from brand chefs and guests of PIR EXPO, as on the first day our company appeared on the main stage at the awarding ceremony of the PIR Expo Awards 2022. Our Mango sauce with chili pepper Tamaki became the winner, received an award in the category "Food" in the category "Restaurants".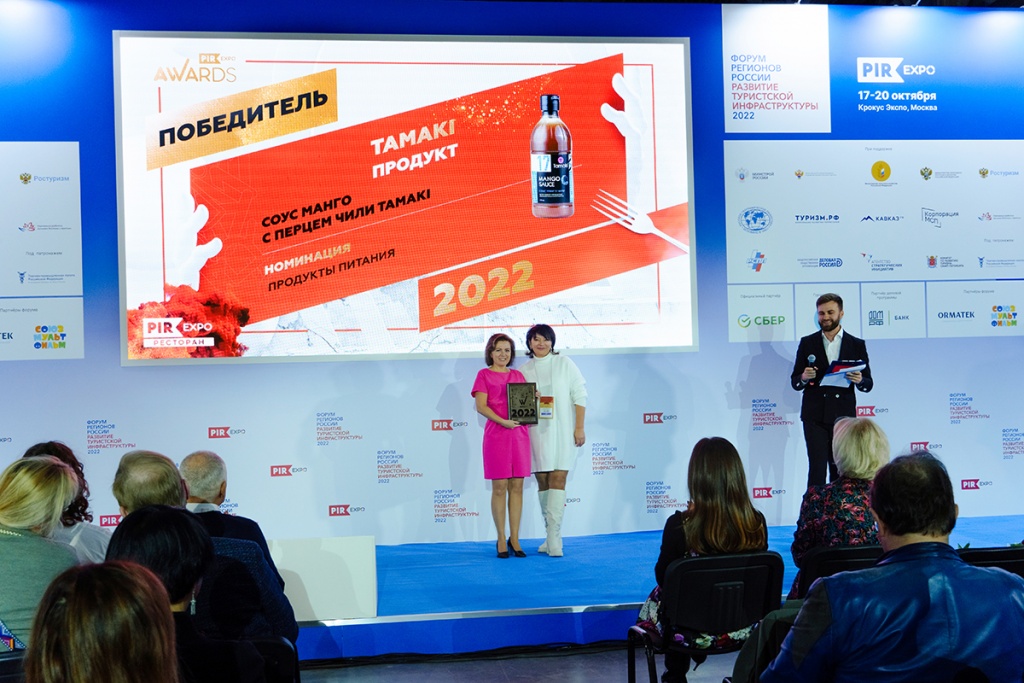 PIR Expo Awards 2022 is the first award of novelties and innovations for HoReCa enterprises. It is held to determine the best products of the industry.
The members of the jury, which included more than 10 experts in the field of tourism and hospitality, highly appreciated the taste of Mango sauce with Tamaki chili pepper during the blind tasting. It was chosen for its sweet and sour and slightly spicy taste, rich aroma of mango and spices. Experts liked the unusual combination of mango, curry, ginger, garlic and chili pepper. The jury also noted its pleasant fruity aftertaste, which remains for a long time.
Participation in the PIR EXPO exhibition allowed our company to introduce a large number of people to the Tamaki brand and expand partnerships.