From teriyaki to oyster: how to choose and use Pan-Asian sauces?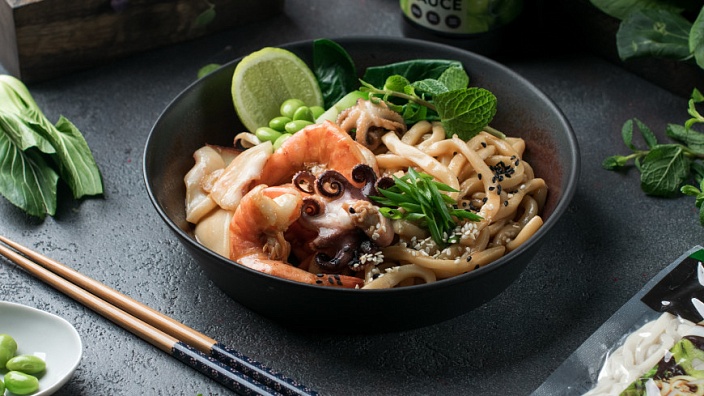 Recently, it has become extremely fashionable in culinary creativity to mix the traditions of different peoples. It is commonly called the term "fusion", and this is a very interesting creative process that attracts the attention of famous chefs around the world. Many, not without reason, consider fusion a culinary revolution and even declare that a new culinary tradition of the XXI century is being created before our eyes.
One of the main secrets of fusion cuisine is spicy pan-Asian sauces that can give a special accent even to traditional dishes. They told about how to use these sauces in an interview with a correspondent mir24.tv restaurant chefs and other experts.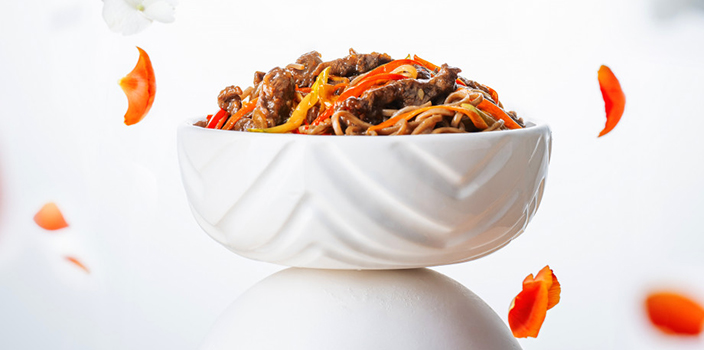 "Pan-Asian cuisine consists of rice, fish, pork, sesame and a million different sauces. They are the basic component of taste. If you choose the right way to pour the simplest products, you simply won't recognize them, but you will discover a new world of sensations," says Oleg Chakryan, conceptual brand chef of Japanese restaurants Tanuki. - No one cooks such sauces from scratch, they have already been created in Thailand, Japan, Korea and Vietnam, bottled and brought to our stores. However, in its pure form, the contents of these containers are not poured into a plate, they all require refinement.
You can buy six sauces in any Asian food store, they will last for a very long time and for different dishes."
Here is a set that will allow you to achieve maximum taste:
Soy sauce
Oyster sauce
Hot kimchi sauce
Kalbi sauce
Wafu sauce
Lemongrass sauce
Oleg Chakryan shares with readers mir24.tv recipes for sauces based on these traditional ingredients.
Sauce for hot noodles with vegetables and meat
Oyster sauce - 20 g
Kimchi – 17 g
Kalbi sauce - 22 g
Mix all the ingredients and you will get an original and very tasty sauce. It is perfect for noodles with vegetables and meat.
For cold snacks
Wafu sauce - 37 g
Lemongrass sauce - 25 g
Flower honey - 18 g
Soy sauce - 25 g
Lemon juice - 5 g
Mix all the ingredients until smooth. If the honey does not dissolve immediately, you can heat the mixture a little so that it becomes completely homogeneous. This sauce is suitable as a salad dressing with seafood, it is also good for spring rolls.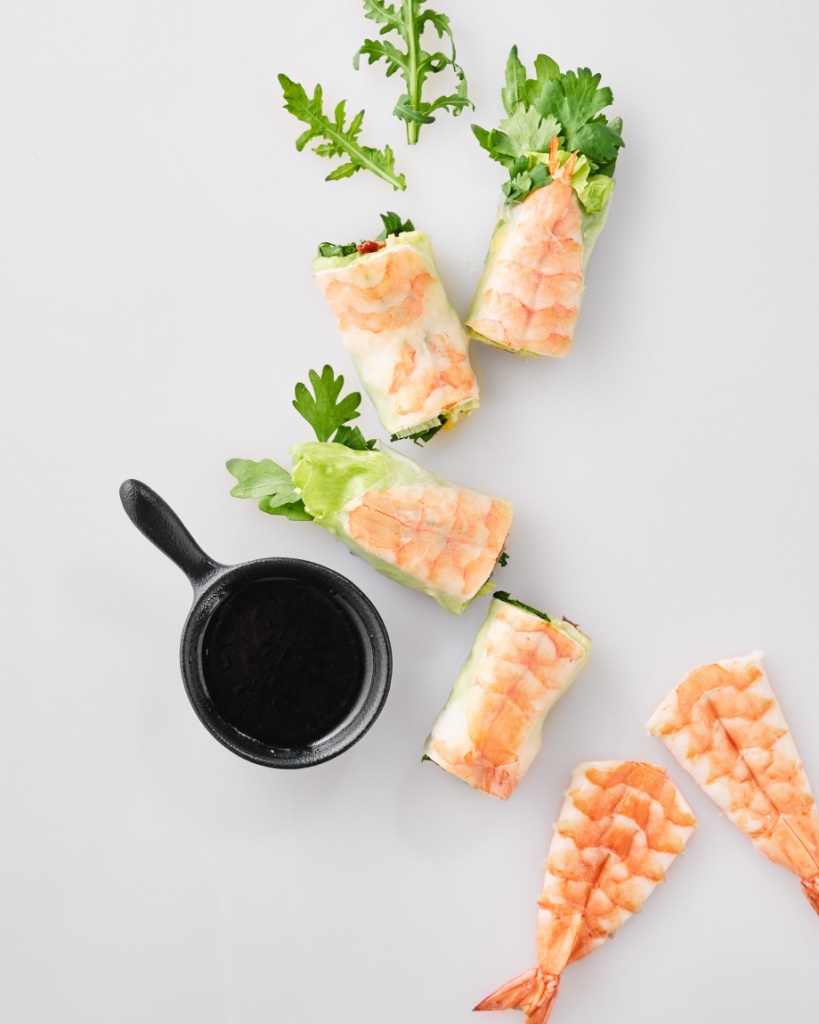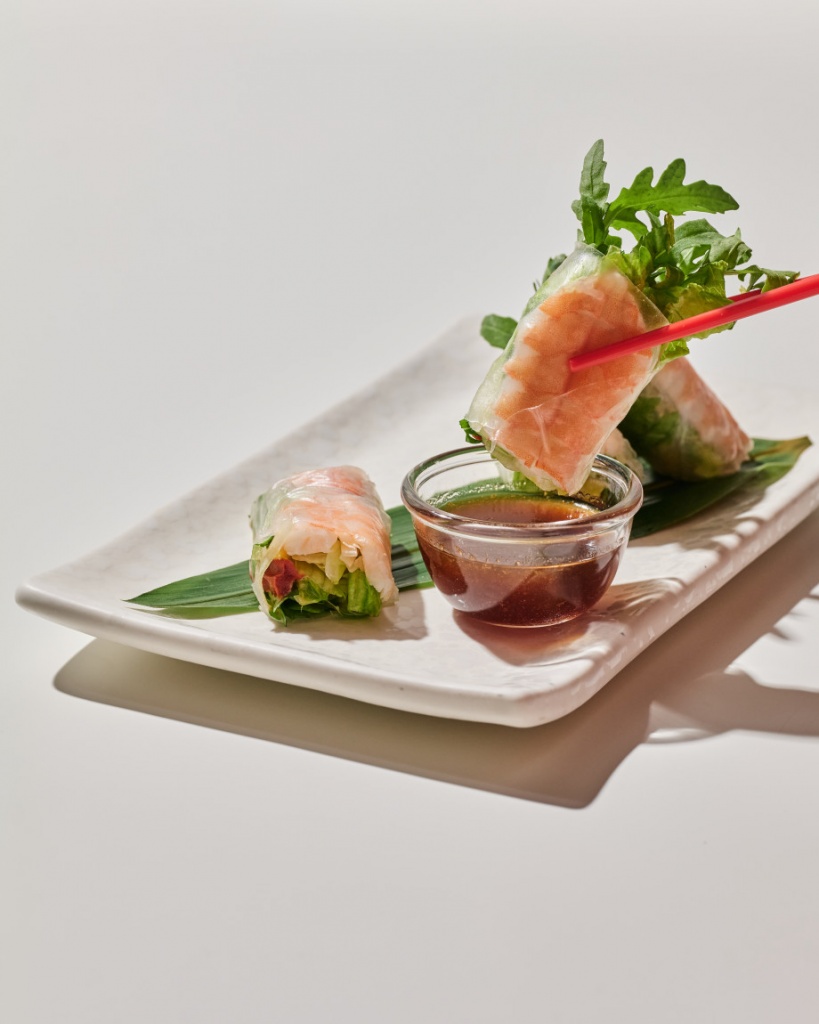 For a salad of fresh vegetables
Oyster sauce - 45 g
Granulated sugar - 35 g
Lemon juice - 5 g
Soy sauce - 45 g
Sesame oil – 5 g
Olive oil - 12 g
Thai sauce - 135 g
Water - 50 g
Mix all the ingredients until smooth, until the sugar dissolves. Season this sauce with a salad of fresh vegetables or eggplant dishes.
How to choose the right taste
There is an opinion that Japanese and Pan-Asian cuisine is difficult, expensive and takes a lot of time. In fact, this is a misconception. "To get an idea of this cuisine, cooking ramen, soba noodles or sashimi is not necessary at all. It is enough to have several types of sauces at hand: the highlight of Pan-Asian and Japanese cuisine lies precisely in them–" says Andrey Belyanin, an expert in pan-Asian sauces, co-founder and CEO of Tamaki Group of Companies. - They add Asian notes to dishes, even the most familiar ones, which create a special mood.
For example, if you pour an ordinary hard-boiled egg with sesame sauce, you will realize that it is extremely delicious.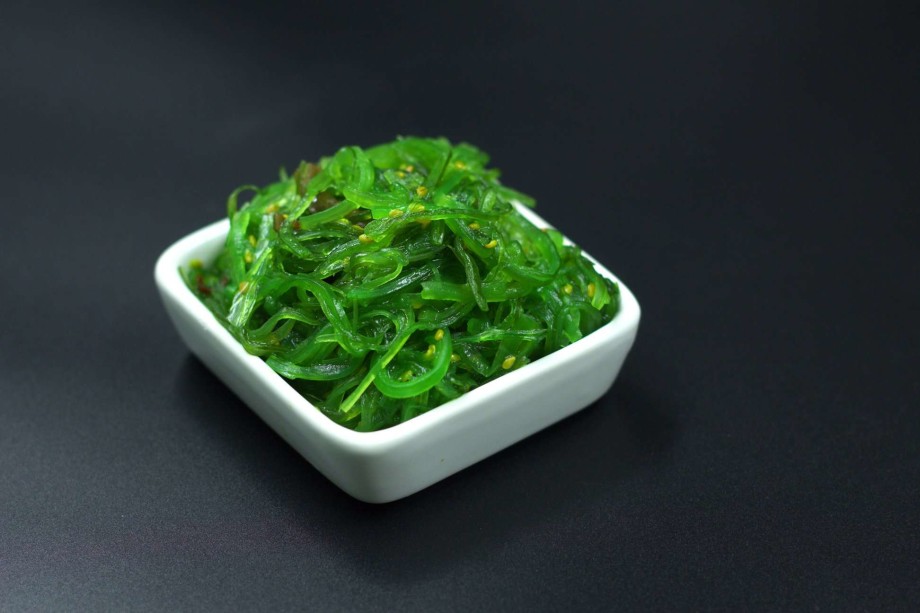 Or take an omelet – it would seem nothing special. But only two products from Japanese cuisine - nori seaweed and unagi sauce - can give it a new, completely unusual sound. It's simple: cut nori seaweed or crumble and add to the mixture of eggs and milk, mix and then fry in a heated frying pan, greased with oil, like a regular omelet. You can not add nori inside, but cut or crumble them on top.
Before serving, pour the omelet with unagi sauce – and it will seem to you that you are having breakfast in Japan. This thick, dark-colored sauce is an amazing combination of honey-salty with the taste of smoked eel. They can be poured over rolls, sushi, added to noodles, served as a seasoning for fried fish, chicken, pork and vegetables."
According to Andrey Belyanin, sauces for Japanese and Pan-Asian cuisine are quite versatile. In some ways they resemble European ones, but at the same time they differ favorably from them. For example, tonkatsu sauce contains natural plum and apple. Due to this, the taste of the sauce is rich, voluminous and reveals itself gradually. When choosing Japanese and Pan-Asian sauces, pay attention to a number of important points.
First, always look at the percentage of the content of the valuable component. What is it?
The product has expensive ingredients and cheap ones. Let's say the most expensive thing in oyster sauce is oysters. Sweet chili sauce contains sweet chili pepper. The sauce in which the percentage of the valuable component is large is considered to be of high quality. For example, oyster extract is used in the production of oyster sauce, its content ranges from 0 to 20%. 20% is quite enough, after all, it is a sauce. But some manufacturers are greedy and add only 10-15% of the extract.
The second characteristic of the product that is important is the density. Take the sauce, squeeze a strip onto the edge of a large flat plate and watch it drain. If it's fast, the sauce is too thin. If it's slow, it means it's thick and high-quality.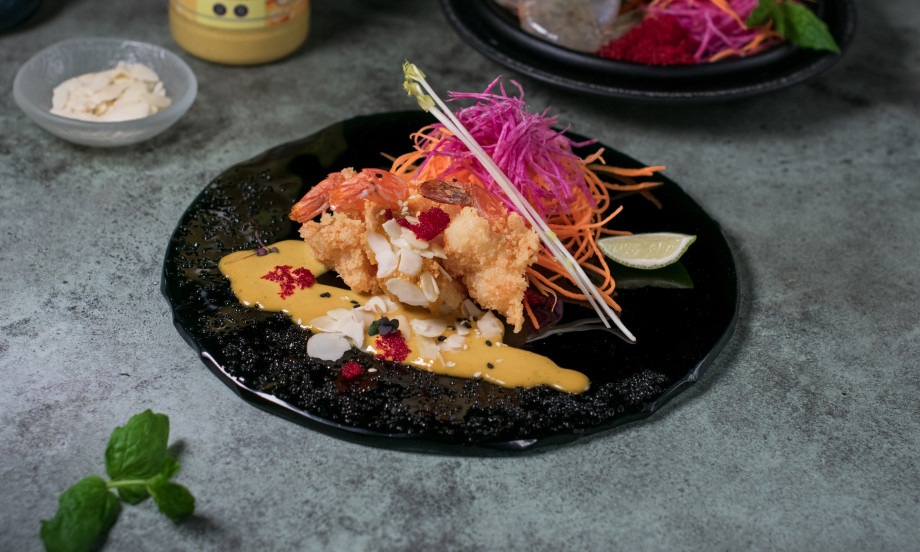 The third thing you need to pay attention to is the naturalness, the content of useful ingredients: fruits, vegetables, nuts. It is also important that no dyes are used in sauces in pursuit of a saturated shade. If you see that the chili sauce is an unnatural bright pink color, this is a reason to be wary: most likely, there is a dye in it.
Another important detail to keep in mind is the way the sauce is cooked. It is good if slow heating technology was used. It is not always beneficial to manufacturers, but it allows, firstly, to preserve vitamins and nutrients in the sauce; secondly, it makes its texture pleasant. Such sauces are even served as an independent dish.
Here are some simple recipes that will help diversify the usual everyday menu.
Chicken and teriyaki
He shares recipes of dishes that can be easily prepared at home with readers mir24.tv brand chef of the Sushi Academy Sergey Mikheev.
Teriyaki is a traditional sauce of Japanese cuisine. Thanks to him, the dishes acquire an appetizing caramel crust. Sweet soy flavor with the aroma of ginger, garlic and chili pepper adds piquancy to the meat. Teriyaki can be replaced with unagi sauce, and duck can be cooked instead of chicken.
Ingredients:
Chicken thigh fillet - 500 g
Garlic - 2-3 cloves
Green onion - 2-3 feathers
Teriyaki sauce - 100 g
Vegetable oil - 30 g
Fried sesame – a pinch
How to cook:
You need to cut the chicken into small pieces and marinate them in teriyaki sauce for 30 minutes, after adding chopped garlic to it. Heat a little vegetable oil in a large frying pan and fry the chicken over high heat for 10-12 minutes until a crust forms. We put the finished meat on a plate, sprinkle with chopped green onions and sesame seeds.
Chicken can be served with boiled rice or steamed broccoli.
Chicken marinated in teriyaki sauce can also be baked in the oven. "That's the only way my mom has been cooking it since she learned this recipe," says the chef.
Meatballs and sweet chili
This sauce is one of the most popular in Thai cuisine. In Thailand, it is served with various fried chicken dishes, so sweet chili is also called "chicken dipping sauce". It is golden in color, interspersed with red chili pepper seeds. This is one of the main ingredients of the sauce. The second main component is garlic, which, when heated, gives flavor to the sauce, so that it has a fresh garlic flavor. In combination with each other, chili and garlic make the dish sweet-spicy and savory in taste.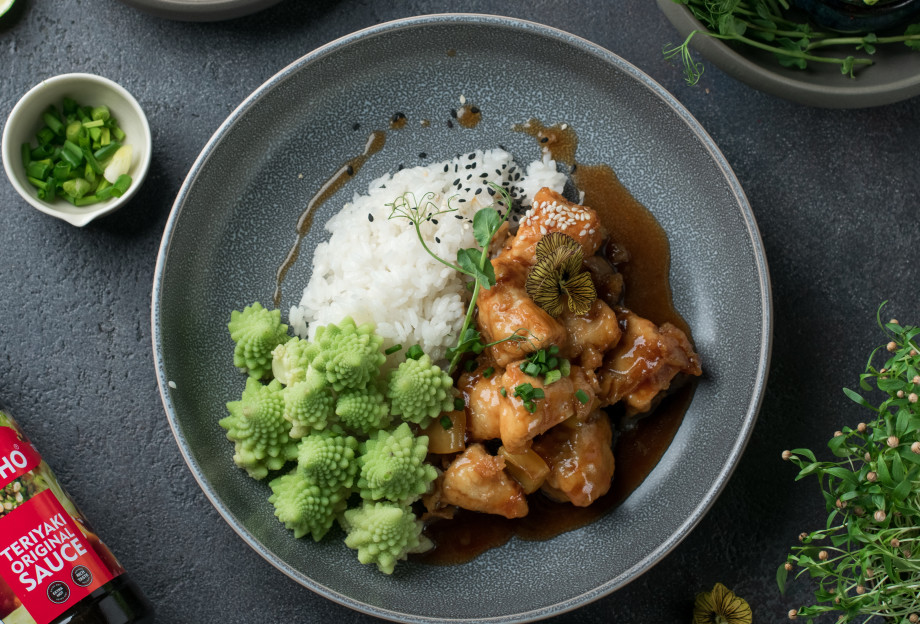 This sauce is also good for making spring rolls, seasoning noodles or marinade for meat, fish. It can be used for cooking vegetable and seafood dishes on a wok.
Ingredients:
Ground beef - 250 g
Breadcrumbs - 50 g
Beaten egg – 1 pc.
Soy sauce - 1 tsp
Sweet chili sauce - 120 g
Salt, pepper - to taste
Vegetable oil - 30 g
How to cook:
First, mix all the ingredients well, except for the sweet chili sauce, after which we form small meat balls of about 30 g each. Fry them in a frying pan with preheated oil for 6-8 minutes. After that, we transfer the meat balls to the baking tray, pour the "Sweet Chili" sauce and mix. Bake the meatballs in the oven, preheated to 175 degrees, for 10 minutes.
Vegetable salad with sesame sauce
This thick, creamy cream-colored sauce, interspersed with fried sesame seeds, is widely used in Thai, Japanese, and Chinese cuisines. It can be used as a salad dressing: it gives vegetable dishes a pleasant sesame-nutty taste with a slight hint of acetic acid. Sesame sauce is also used for seasoning seaweed salad, and it can also be added to regular pasta.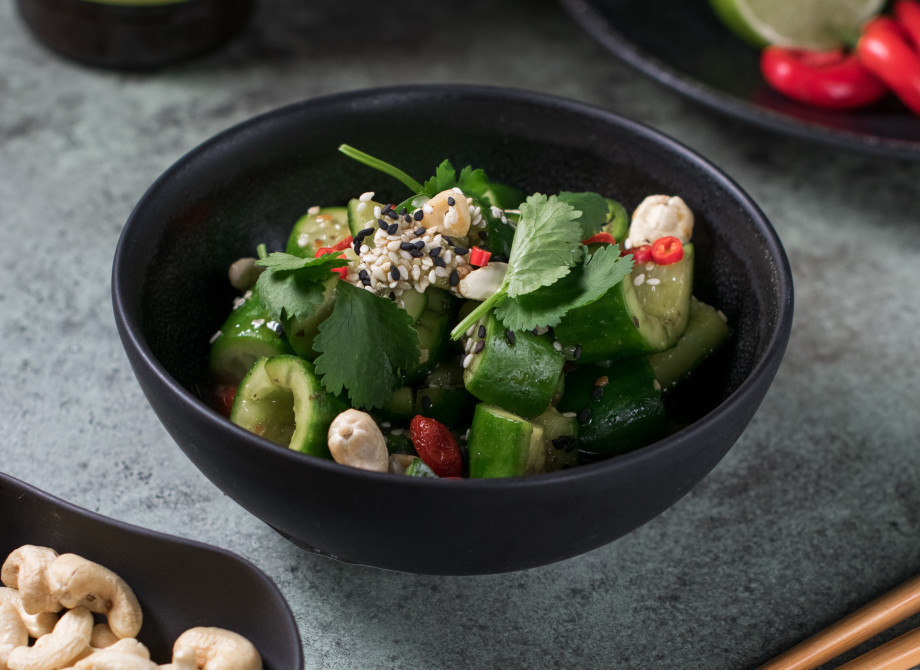 Ingredients:
Lettuce leaves - 100 g
Fresh cucumber of medium size – 1 pc.
Medium-sized tomato – 1 pc.
Celery stalk - 50 g
Sesame sauce - 50 g
How to cook:
Cucumber, tomato and celery cut into cubes. Lettuce leaves need to be torn large. Part of the vegetables are mixed with sesame sauce, spread on a plate. Pour the remaining sauce on top.
Chicken sandwich "Sriracha"
Sriracha sauce comes from Thailand. Burning, spicy, it gives the dishes a bright, sharp taste with sourness, in which the aroma of chili pepper with notes of garlic is guessed. Great for wok, burgers and pizza.
Ingredients:
Chicken breast - 1 pc.
Sandwich bun – 1 pc.
Medium-sized tomato – 1 pc.
Lettuce leaf – 1 pc.
Mayonnaise – 1 tbsp . l
sriracha sauce - 1 tsp
Cheese - 50 g
Vegetable oil - 30 g
How to cook:
Cut the bun lengthwise and lightly fry it in a frying pan or grill. Cut the chicken fillet lengthwise and fry each half in vegetable oil on each side for 6-8 minutes. Then you need to mix mayonnaise with sriracha sauce and spread both halves of the bun with this mixture. Next, we spread tomatoes cut into rings, lettuce, chicken with cheese on one half, then put the second half of the bun on top.
Link to the article:
mir24.tv
October 15, 2021