Tamaki is a gold medalist of the "Quality Assurance–2022" contest!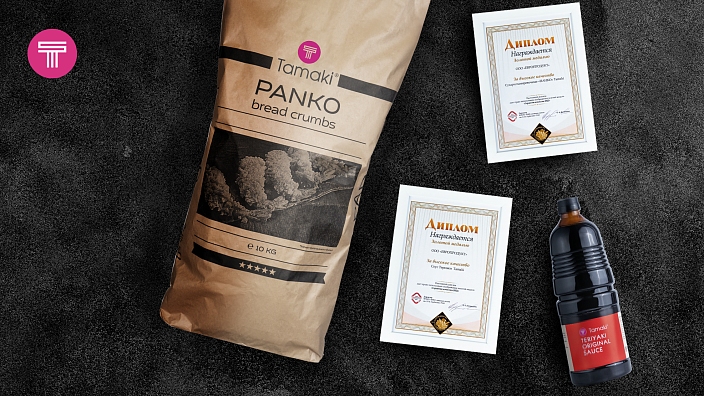 November 10 employees of the "V.M. Gorbatov Federal Scientific Center for Food Systems" announced the results of the competition "Quality assurance-2022". Our company received two gold medals at once! For high quality products were awarded Tamaki Teriyaki sauce and breadcrumbs Panko Tamaki.
This year 116 companies took part in the competition. The goods were evaluated by a special commission, which included specialists from the largest industry institutes and National Unions.
In order to obtain unbiased assessments at all stages of the competition, information about food samples was classified.
Specialists carefully studied each claimed product, gave all samples an organoleptic assessment, and conducted the necessary laboratory tests.
The competition commission particularly noted the uniformity of grinding Panko Tamaki breadcrumbs and stylish packaging design.
Now the Tamaki company has the opportunity to use the "Quality Guarantee" sign on the winning products - Tamaki Teriyaki sauce and Tamaki Panko breadcrumbs. Obtaining this right confirms that we produce high quality products!